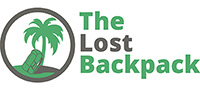 Top hostels in Amsterdam
Heading to Holland soon, and want to book a cool place to stay? When you head to the Netherlands' most famous city, knowing about the top hostels in Amsterdam before hand will give you a decided advantage over your competition…
1) Lucky Lake Hostel (open from late March to mid-September … check website for details)
Want to experience caravan camping in the Dutch countryside, but within easy reach of all the attractions and conveniences of central Amsterdam? If you are visiting the city between late March and mid-September, then looking into a stay at the Lucky Lake Hostel may turn out to be the best decision you have ever made.
Set on a lake where both swimming and kayaking are both possible, this is the best possible surrogate for summer camp for those that weren't fortunate enough to go away to this rite of passage for mant during their high school years.
2) Flying Pig Uptown
If being central to all the points of interest within Amsterdam is important to you, it's tough to do better than by staying at the Flying Pig Uptown. Located close to cultural hotspots like the Rijksmuseum and the Van Gogh Museum, as well as countless bars in the entertainment district, it offers the best of both worlds for travelers looking to have fun and indulge in the arts.
With no curfew and a 25 hour reception, you can come and go whenever you like, and even if you don't feel like leaving the grounds of the hostel, the on site bar and its theme nights will keep you entertained.
3) ClinkNOORD
If you want to surround yourself in culture, staying at ClinkNOORD is advised, as it is located in the Overhoeks district. Housed within an atmospheric building constructed in the 1920's, this place feels like home, while offering the comfort and convenience of a cafe and restaurant.
Offering a buffet breakfast at affordable prices, and a variety of coffees and pastries throughout the day, the biggest challenge will be getting your butt out of your seat so you can see everything that Amsterdam has to offer.
4) Stayokay Amsterdam Vondelpark
Seeking the re-assurance of a trusted brand? Laying your head at the Stayokay Amsterdam Vondelpark will provide you with this, as it is a member of Hosteling International's worldwide chain of quality assured accommodations.
The party element is discouraged from staying here as per usual with HI establishments, though those that wish to consumer beer and wine in a responsible manner are more than welcome to stay.
If you want to experience a traditional Dutch breakfast, stay here, as the staff prepares an array of eggs, cheese and meat that you'd be mad to turn down!