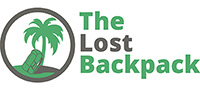 +7 Tips for taking a long Road Trip by Yourself
So you have decided to hit the road?
Now we live in the air travel era, and there's a good reason for that. Planes are cheap and fast. But even though the roads may be bumpy, and they may take longer to travel, there's some magic left to be enjoyed. As to give you a little help, I created a list of some tips for when you are taking a long road trip by yourself:
I will assume that you have all your documents, insurance, and etc. in order so that we can focus on some other things. But do remember that! It's very important.
1. Don't drive too many hours each day
Start your drive early in the morning and finish your drive before it gets dark.
First of all, there's no need to rush it! You are TRAVELING, not working as a trucker. Some people can manage to drive four hours each day, some ten. Know yourself. The early hours are the best because there are fewer people on the road, and you will still have a lot of sunlight when you get to your destination!
2. Opt for minimal packing
It's easier to travel in a car or even in a van if you want to have all the commodities. But there's no need for that really. Just by picking the essentials, you will be good, and way lighter! The roads connect cities and towns, wherever you are going I am pretty sure that they have pretty much anything that you need. Don't waste space and time thinking about what dress or what games to take with you.
3. Make sure to have good navigation tools
You should never leave your house on a trip without a map. And you know what is now a map? Your phone. So be sure to check that you have data or credit, your charger, and your power bank. It's not heavy and it's not hard, and you will have the certainty that you won't get lost! That' quite the trade.
Well, that's the boring part done. Now let's talk about some stuff that you probably did not consider yet:
4. Music…
BRING MUSIC, that's almost just as important as food. The music alone will give you another perspective on your whole trip, so if you have the time create your own playlist before leaving… but that's not it yet.
…and radio
Radio? Yes, the radio will give you a little image of the kind of people there! Be sure to tune into the smaller ones, not just to give them a little hand but also because they have more authenticity than the top 3 of every state or country. Also, there you have your ice breaker if you want to meet someone at a bar or cafeteria on the road!
5. Take care of your vehicle
If you are leaving on your own, there will be no one to help you push your car if it stalls. So give it a gooooood check before leaving! And I mean everything:
Brakes.
Oil and coolant.
Lights (The fines are not a good souvenir).
Wheels and tires (check the pressure as well!).
Spare wheel.
Battery.
And you get my point.
But now I'll tell you a little secret… Most vehicles do not need to rest. The vehicles are designed to be driven, so when they are hot and running all their parts are exactly how they should operate. If your car or motorbike is new or it has been recently checked, you should not worry about that and rest only when YOU need it.
6. Take the time to enjoy where you are
As I said at the beginning, you are traveling! Stop and breathe. That's it. Take your time on the road, you are alone and you are on vacation. This means that you can stay as much as you like on that museum, or that bar with cool music, or just on top of that hill watching the sunset. Enjoy it. There's a nice phrase that says:
– Don't overlook what may appear to be small experiences as they may be the most memorable. –
After your trip, those words may start to mean a whole lot more.
7. Remember, embrace and enjoy being alone
You may go to a bar and saw a cute couple, or a little old lady holding her husband's hand at a bus stop, and start to wonder why you went there alone. Let those thoughts go. You are there by yourself to realize that kind of things, to learn, and to apply those new things to your life after the trip. Remember to take this time to do whatever you like, you wanted this for so long, so don't be sad now!
Some more things to keep in mind:
Be sure to download a map, or take a few pictures of it at least, even if you have an application with you. Better safe than sorry.
Keep in touch with family or friends and tell them at least once per day where you are and where you are heading next.
In winter it's cold and in Summer it's very hot. But far in the middle of nowhere climate can vary, a lot. Check the weather constantly! And, as mom says, take a jacket!
Do something "regional" everywhere you go.
Stay hydrated and bring some snacks for the road. I won't tell you that they have to be healthy. Be happy, you are on vacation.
You can use energizing scents or chew gum if you are worried to become sleepy behind the wheel.
An important one: Women can travel alone too, do check some other guide for additional tips about it, but it's absolutely possible.
Those were my +7 tips for taking a long road trip by yourself, and I hope that you can enjoy a little more of your time alone with them! It's better to leave after worrying for a day and not spend ten days worrying about the messy car, or the fear of doing something different.
Did you ever take a road trip alone? What was it like?