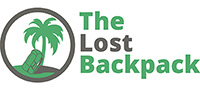 Bucharest City Guide
București. A word that's rather impossible to pronounce in a different language because of that little comma underneath the "s". A heritage of the Slavic – Turkish influences to the Romanian language. Luckily, there's an English alternative to this tongue twister: Bucharest. Book'a'rest…. Like, book your rest in this capital of this country still not so many people know a lot about. And you would be very inspired if you did so before the whole world rushes in.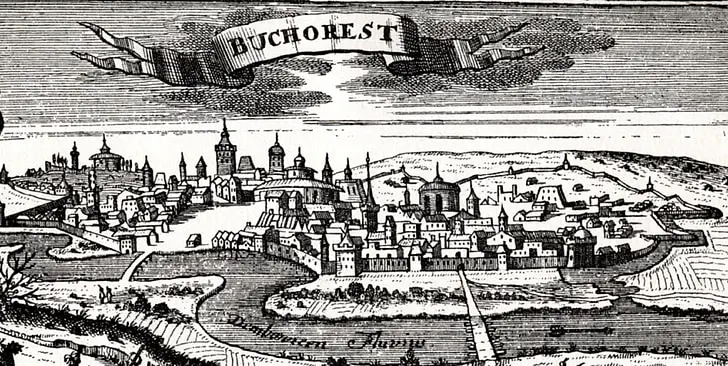 Torn in its own identity between east and west, Bucharest is a rather young city. A bit less than 600 years ago, the flat land where Bucharest sits was covered in green pastures, by the river Dambovita. Seems that a shepherd by the name of Bucur found this a good place for his flock of sheep and settled here to form a community that grew into a village that grew into a town, just 60 km away from the ottoman border. Fast forward 550 years later, about 3 million people go back and forth what seems to be in the top three most congested cities in the world, the cars matching in number the inhabitants that live and breathe in the metropolis.
I like to think about the history of Romania as a slice of cake, with all its layers on the show: First comes the medieval history making up most of the cake. In Mid 19th century the modernizing started by inviting a German king over to rule, Karl I of the Hohenzollern family. In Mid 20th century, communism made its way into the DNA of the country and stayed for 50 years. 30 years ago, in 1989, a few months after the fall of the Berlin wall, Romania became a democratic country. 2007 was a meaningful year, as Romania became a member of the European Union and opened up to receive people from all over the world who could travel more freely to this space. An exodus of Romanians leaving the country started simultaneously, nowadays being listed number 2 in the world at migration, after Syria.
Best time to visit Bucharest
Bucharest will offer you a very different experience depending on which of the four seasons you decide to come over.
Go with spring. Best is definitely late spring, early summer. Beginning of June. Considering its rather substantial communist heritage that is counting the socialist grey, plane looking blocks by the thousands, a layer of trees that turn green is a must to soften the visual experience. Spring days will give you energy, trees are in bloom and the many parks Bucharest has to offer will provide many opportunities to spend time in nature.
Early autumn is another good choice, provided that the weather is dry, for the same reasons listed above.
Summers, especially around the months of July and August, can be really hot. Temperatures can go up and above 40 degrees celsius, and sometimes public offices close fo this reason in midday.
Winter, on the other hand, can get down to -15 or even -20 degrees Celsius. So yes, in terms of weather but not exclusively, Bucharest is a city of contrasts.
Many cheap flight companies will be able to bring you to the capital of Romania. We suggest you Ryan Air, Wizz Air, and the Romanian local airline Tarom, to find the deals that interest you most.
This video was created by the joyful Walkabout Free Tours team, which we recommend in case you want to go on a tour done by some of the most cheerful locals in town!
You can also book city tours on sites such as Bookmundi, which offer a variety of experiences in Bucharest and many other cities around the world.
Bucharest landmarks 
Made of Concrete
Parliament Palace – the communist statement of power, a building listed three times in the world records for size, price, and weight. Built by former dictator Ceausescu to accommodate the entire communist party apparatus, he never ended up using it. You, however, can visit it and wonder how this was possible.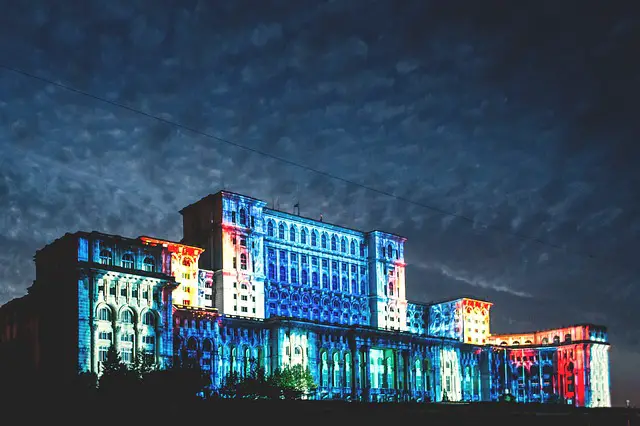 Cotroceni Palace – the subtle residence of the monarchs. Situated in one of the posh vintage areas of Bucharest, a neighborhood with exquisite eclectic architecture, Cotroceni Palace acts as the Office of the President of Romania. One of its wings was transformed in a state of the art museum where you can see how the royalty of Romania was living it up.
The Fountains downtown put on a light, music and water show every Fri – Sun, during summertime. Many compare them to the ones in Barcelona. Once the sun goes down, the show is on!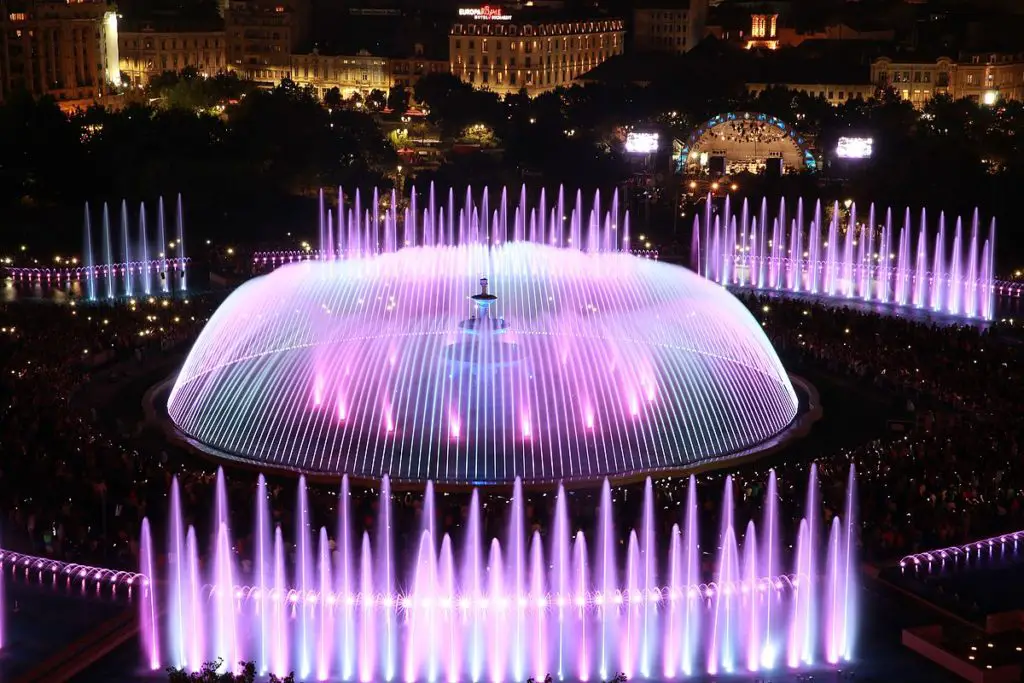 Touched by nature
Herastrau Park – the park up North is the largest in-city slice of nature in the world, after Central Park in New York. Go for a long jog around the lake, have dinner or coffee in one of the many pubs and places around it. Rent a bike or a boat of an energy-consuming experience
Tineretului Park – the park down South. In case you travel with kids, they will love coming here. This is the home of an amusement park, called the "Kids Town". Take them in the big wheel, jumping on huge trampolines, eating sugar candy and other sweet delights.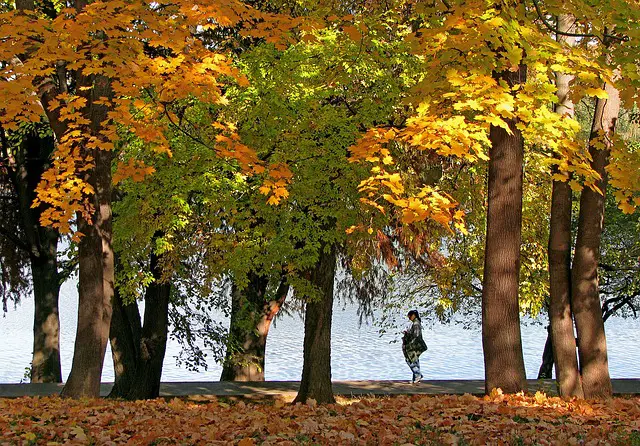 Dambovita River is the main water source of Bucharest. Summertime sees terraces and bars opened along with it, especially in the Union Square area
Vacaresti Delta – an in city delta covering 470 acres that have recently been transformed into a natural park. The area where the park stands were part of a large swampy area on the outskirts of Bucharest. To its west was the "valley of weeping" which was the rubbish dump of interbellum Bucharest. It now hosts impressive wildlife and natural sights and acts as an in-city park where many go for a bike ride or a long run.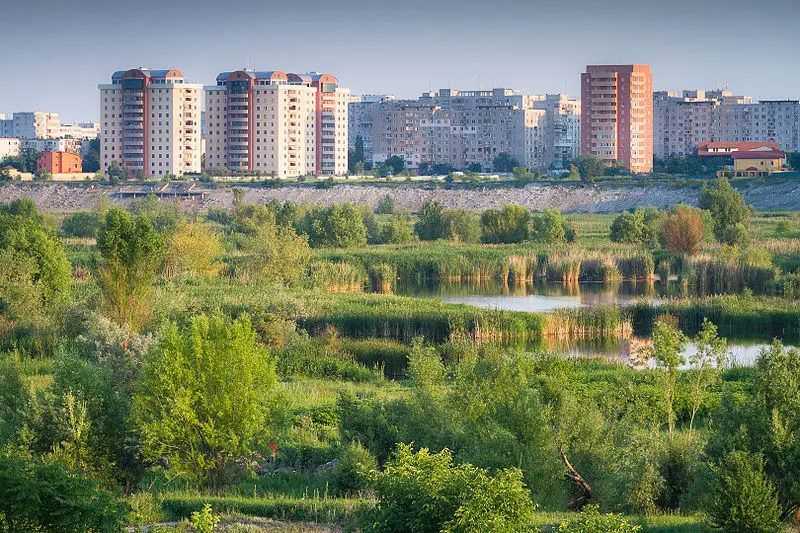 Ancient traditions in the pounding heart of the city
Village Museum is an open-air ethnographic museum that brings together, in the heart of Bucharest, on the shore of Lake Herastrau, a collection of 200 houses from all historical regions of Romania. You will spot how different in style, size, coloring they are and learn why this is so.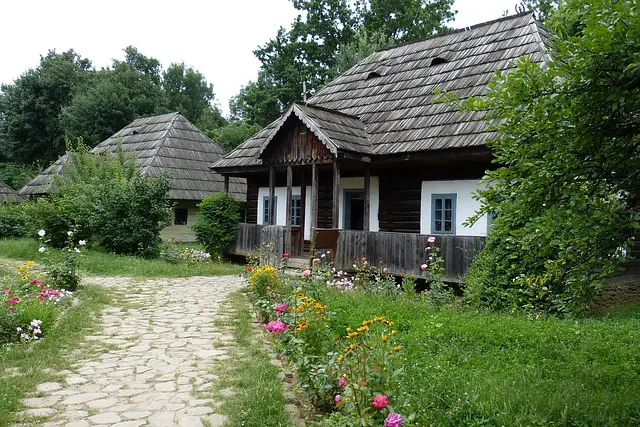 Stavropoleos Monastery. Bucharest has more than 250 churches and monasteries. This little gem in the heart of the Old Town is hosting 5 nuns who run the monastic life of this place. Very well integrated into the touristic itinerary if the city, Stavropoleos welcomes you regardless of the confession you have, if you want to attend religious services or just to visit and take photos in the church.
Eat your way through your holiday 
Welcome to this melting pot of Eastern Europe. This capital city of a country in between so many diverse realities cannot welcome you in any other way than with an oh so colorful local cuisine that breathes diversity through its every pore. We won't focus here on all that the Bucharest gourmet scene has to offer, but rather zoom into the place where all action happens, including some of the most savory dishes: the street.
The Romanian Mici. If you're unsure how to spell that, go for the American name Mitch. You're there! The mici or mititei is the Balkan interpretation of the Turkish kebab, variations of which you will come across all over Eastern Europe. You will find a great number of local terraces in neighborhoods across Bucharest, but probably the most authentic place to go is Terasa Obor, across from the vegetable market with the same name.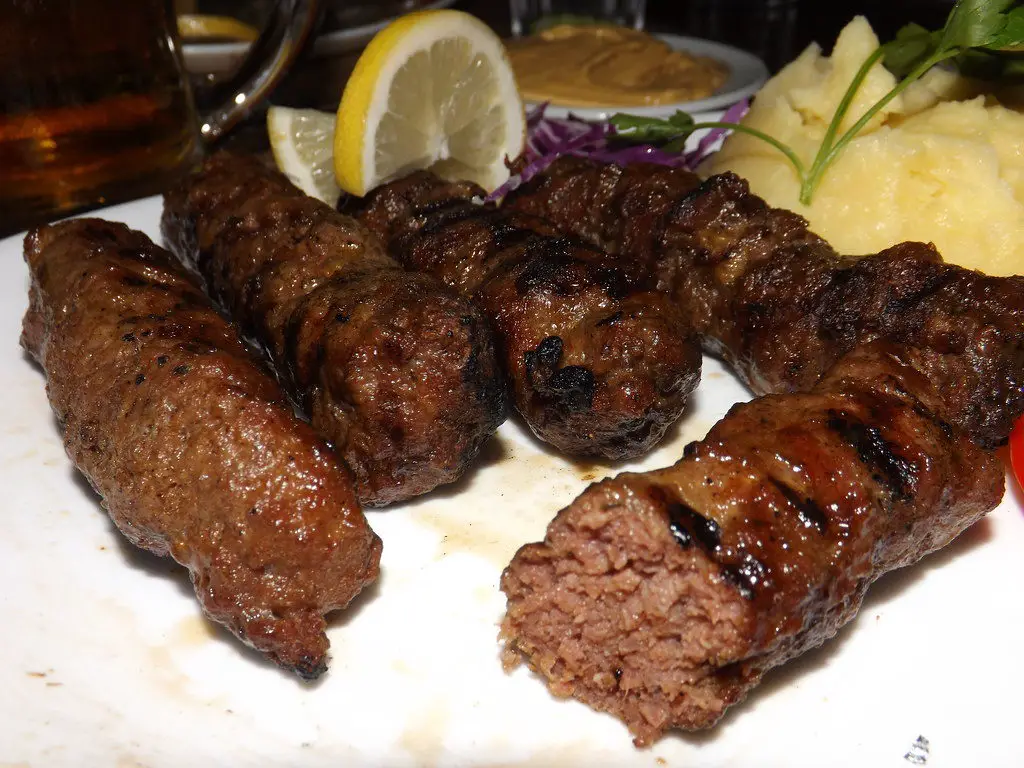 A world in a bagel. The Romanian bagel, locally known as covrig, is the embodiment of the influences the empires around us had. It has the shape of its German brother, but the dough is much sweeter, in the fashion of its Turkish relative. Get it hot at every street corner, where you will also find cheesy pies, strudels with many fillings and other pastry delights.
Is it a bagel? Is it a hot-dog? Covriluca is the Romanian version of the hot dog. They wrapped the sausage in bagel dough and there you go: a sweet-salty combo that will send fireworks to your brain!
Yet another influence from the east, the shawarma. Take a flatbread and throw in there all the chopped meat you can find. Add sauces of all kinds and colors, pickled cucumbers and fries and you have a calorie bomb that will put you back on track after that night of crazy partying you just had in the old town. Dristor Kebap is one the most alive places that run 24/7 in Bucharest, just 1 metro stop away from the Old Town.
French Revolution is something that happens nowadays in Bucharest. The liberation of the senses is brought to you by a former corporate who went to explore in France, for 4 years, the art of crafting the best eclair in the world. You must try this haute-couture collection of French deserts, 100% locally made in Bucharest, in one of the 2 shops opened by the Athenaeum and in the Victory Square.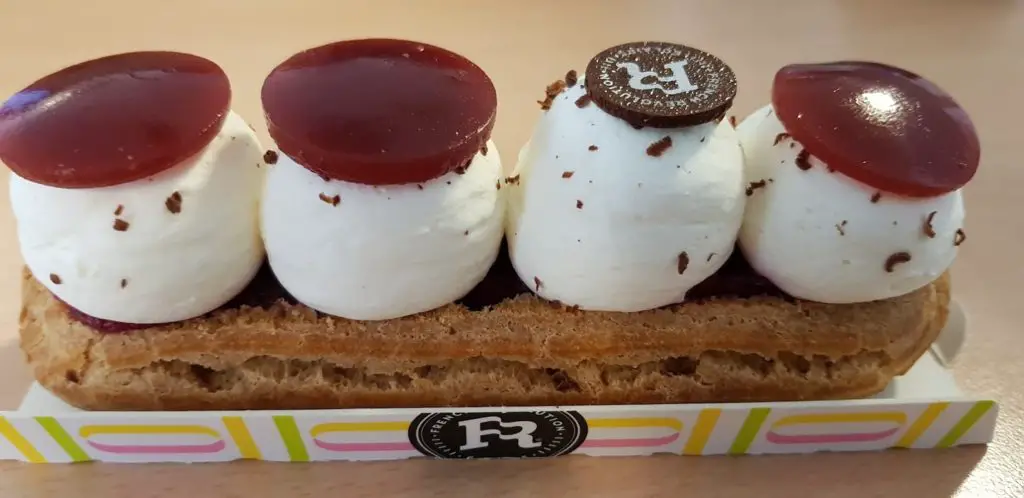 Day trips from Bucharest
For those of you tired of walking around concrete and stone, we recommend some adventure parks where, depending on the type of adventurer you are, you can either do extreme sports or have a picnic with friends. Here are some suggestions:
Lacerta– If you are a fan of wine tasting or just want to impress your travel partners and you want to escape the concrete jungle, this place is a must as well. It's about 1 h 30 minutes drive from Bucharest and only accessible by car. But as you'll get there you will not be disappointed. They have an entire collection of wines that you can try out. From white, rose to red.
Snagov– This area is about 20 km away from Bucharest. Snagov Monastery is considered to be one of the presumed burial grounds of Vlad. The other place is Comana. Yeah, I've mentioned it earlier :). There are plenty of things you can do here such as: visiting Vlad's monastery (by the way: it's placed on an island surrounded by water), see one of Ceausescu's former residences (unfortunately only from a distance, because of it's today private use), rent a boat, have a picnic around Snagov forest and cycle around.
Sinaia– And of course for skiing & hiking we have a 2 h 30 min train drive beautiful mountain resort. It's the home of the most amazing castle – Peles – the Romanian royal family summer residence. The castle can be visited mostly at any time with some restrictions in winter. Monday & Tuesday all museums in Romania are closed.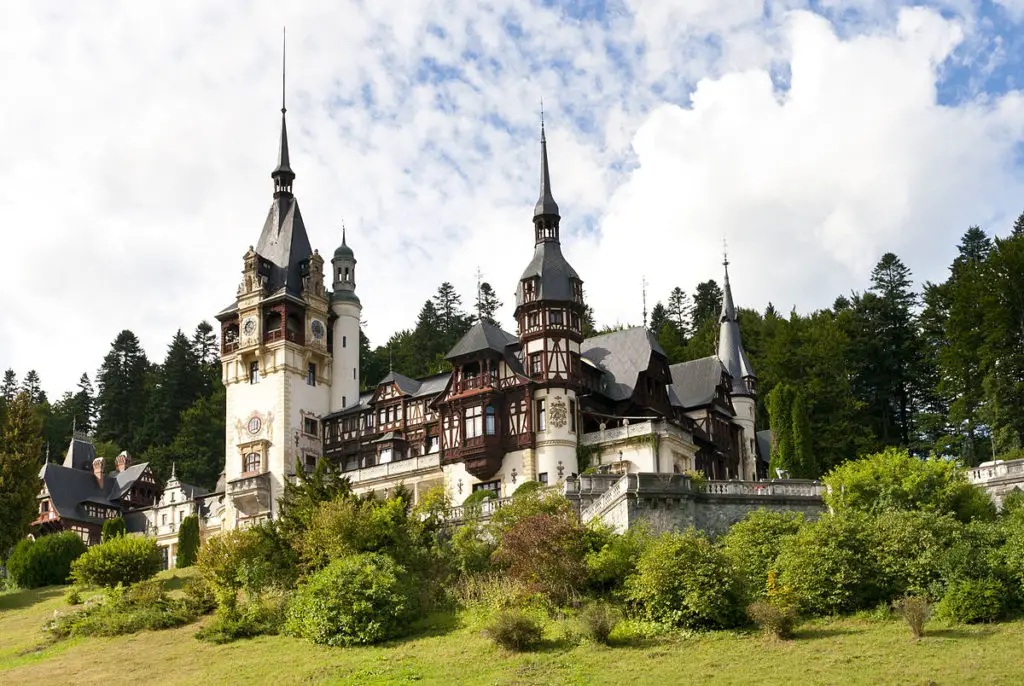 Busteni & Azuga– Close to Sinaia using the train, these are also very good destinations if you want to try hiking.
Bucharest Nightlife or how to party till the break of day
Partying in Bucharest is a very offering experience. First, because it is cheap. This has placed Bucharest on the map of stag parties in Europe, especially since it started being connected with the main cities around the continent often for two-digit prices per roundtrip.
If you want to go for an all-night exploration of Bucharest, you can take the bars and clubs one by one or go for a pub crawl. The selection is plentiful and usually comes at a very good price. Below you can find a list of our favorite places, a list that covers most music styles from alternative rock to disco and hip hop, as well as most of the map of Bucharest.
Where to stay in Bucharest
Even if in many aspects Bucharest is already a European city aligned to the prices of European Union capitals, tourists can find good accommodation in many parts of the city at fair prices. Depending on the type of travel experience you are looking for, there is a well enough diversified offer to cover all budgets and to cater to all tastes.
Best budget options
In case  you are an independent traveler looking for cheap accommodation downtown, there are 3 options I will wholeheartedly recommend, all which offer accommodation starting at 10 Eur per person in a common room:
Podstel and Podstel Umbrella – two locations exquisitely managed, in two of the centers of Bucharest: first in the civic center, at the Union Square, the other 2 metro stops away at the Romana Square. While the first one is minutes away from the Old Center, the second is right on to Victoriei Avenue, the promenade of this soulful city for more than two centuries now
First Hostel is minutes away from Union Square, located in a generous space that will make you feel like home. A bit further from the unceasing downtown traffic, it is 10 minutes walking far from Tineretului Park, the biggest greenery in the south of Bucharest. There, you'll be able to rent bikes, go for a long walk or a jog around the lake.
Midland Hostel is a bohemian choice that is also on Victoriei Avenue, close to the Amzei market. Chose it if you want to be 10 minutes away from the Royal Palace – the nowadays National Art Museum. Revolution Square is 2 minutes away as well.
Luxury Options
The capital of Romania was once a very uniform country in terms of revenues and lifestyles during the communist time. Nowadays, you can find chic boutique 4 and 5-star hotels, with a vintage flavor, located in establishments that look old outside but brand new, equipped with all the modern facilities, on the inside. You will need to spend a minimum of 90 USD per night for a room in one of the following options, all of which I consider a great choice for money if you want a beyond comfortable setting for your holiday:
Epoque Hotel believes in serenity and sophistication. They are located three minutes away from the Cismigiu park, in a quiet area of vintage houses, literally hidden from sight. Google maps will be a good friend and help you get there, don't you worry. They offer a retreat in the heart of the city, are extremely welcoming and friendly and although it is quite an impressive establishment that resembles a smaller palazzo, it offers a feeling of home. It is a multiple-time awarded venue, perfect for a business trip as well as for a family vacation. Warmly recommended!
Concorde Old Bucharest Hotel offers an elegant option for accommodation at the ground zero of Bucharest entertainment, the Old Town. Situated on the french street just next door to the best ice cream place in the city – Cremeria Emilia – this boutique venue will charm you with its vintage looks and elegance. Located in a beautifully renovated early 19th-century house, it bridges the gap between the past and the present. The staff is friendly and helpful and if you decide to stay here the only thing you will have to worry about is wanting to stay out til very small hours of the night since all the entertainment is just meters away.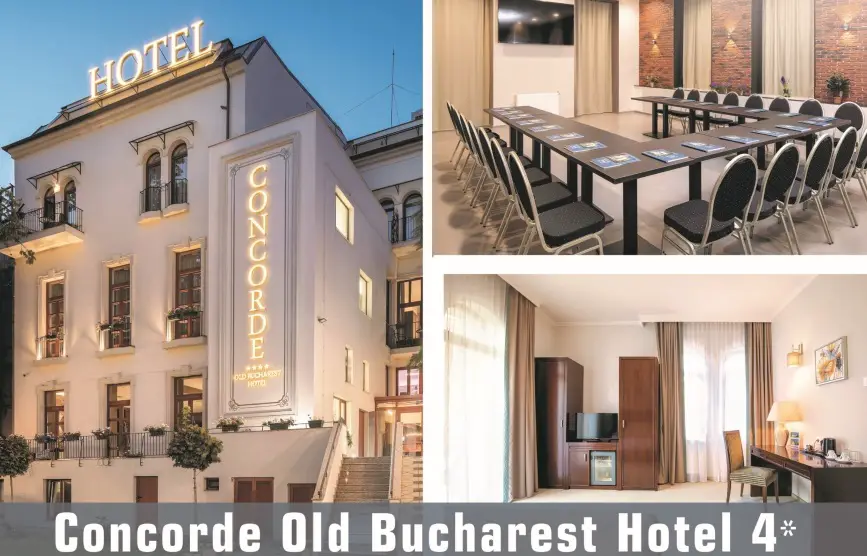 Hotel Cismigiu was first established in 1912 on the premises of what used to be at the time an immense urban garden and was initially called the Palace Hotel. Neoclassical and Art Nouveau elements were decorating the place, much of which was restored just 5 years ago, when the establishment was renovated, consolidated and release into function. It sits just on the edge of Cismigiu park, bringing the elegance of the turn of the century to an area now dominated by hipster coffee shops with an industrial minimal feel.
How do you like your coffee?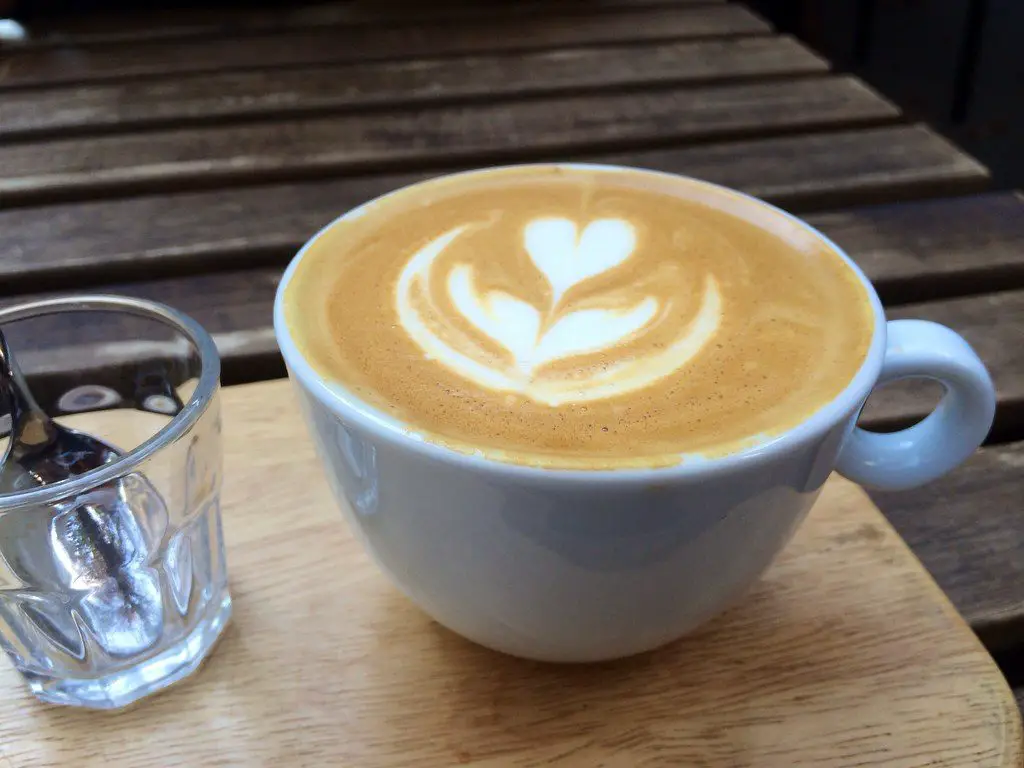 No matter what your answer to this question is, for sure you will find an answer on your trip to this eastern European city. The coffee culture has just exploded in Bucharest. Once known as Little Istanbul due to the proximity to the ottoman empire, much of the Romanian food has Turkish influences. Not the coffee though, at least not anymore. Although there are places where you can still find Turkish coffee, most modern coffee shops have espresso machines worth the money you could pay for a luxury car. Literally, there are countless options for you to get your coffee fix in the city, but I am going to mention here my top favorite which are all within walking distance from each other in the downtown:
Origo Coffee – the first shop that had its own roastery. Hosted in a small space in a pedestrian street, it's always packed with people. It is possibly the only place in Bucharest where people are ok to stand in line, something which after the fall of communism became rather eradicated. The tables outside are lovely, on a sunny day you can have coffee accompanied by on the house water, banana bread and have your restful moment on Lipscani street.
Emozia Coffee Manifesto – seems that the smaller the place, the better the coffee. This one as well is hosted in a tiny space at the southern edge of the Old Town, just around the corner from the famous Manuc Inn restaurant. The service is superb: people are friendly, very knowledgeable in coffee making and will energetically discourage you to add sugar to your drink. Actually, they have none there so I hope you like your coffee natural and amazing.
Ivy – another street corner lures you inside, this time at Rosetti Square, where, apart from really innovative coffee combinations, like a variety of coffee lemonades, you can grab a super healthy snack made up of soups, vegan or low sugar desserts and salads. You can get it there, at one of the two tables they have inside, or to go! No matter what you chose, you'll be tempted to come back.
Artichoke – sits in a very pretty gallery, next to a store that sells baby clothes, across from a 300 years old orthodox church and also next door to a Romanian book store. The interior is decorated with posters made out of photos of standard socialist neighborhoods in Bucharest, which you can also buy in case you want a memory of Romania as it was. Outside, there are tables on which you can while away the time for as long as you please, ordering one flat white after another, because for sure you will absolutely fall in love with the taste and the subtle energy you get from it.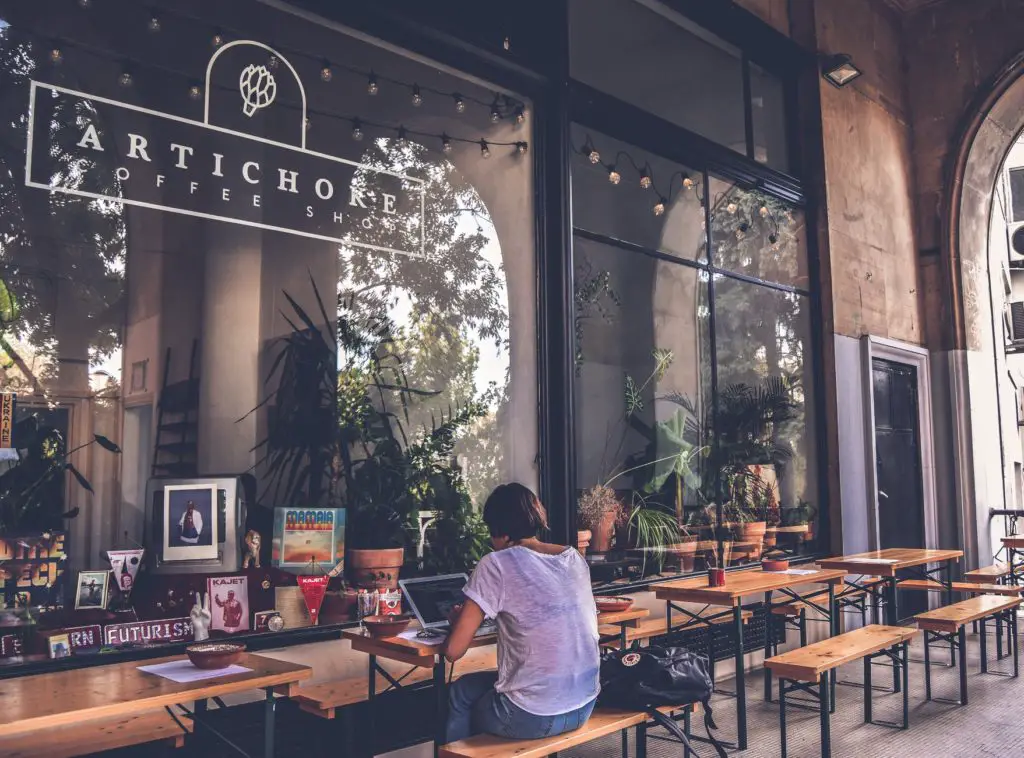 Conclusion
Bucharest is a place full of contrasts. In order to love it, you will have to dig deep in your heart and let go just a bit, to the artist inside. It breathes a bohemian air that reminds of a unique mix of East and West. You will find beautifully renovated architecture next to decaying yet promising buildings that make you wonder what could have happened to them or why it isn't anyway taking any action to fix them. Bucharest also looks a bit like Berlin, where street art and hipster happenings speak of a country once closed in itself, that has been opening up more and moreover the past thirty years since it became a democracy. It is a lively, vibrant place that seems to never sleep, where you will find endless recreational options no matter who you are and where you come from. And sometimes, it may leave you with a lot of questions on your mind, which you will probably want to answer by coming back, again and again.