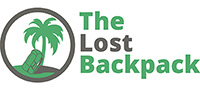 The essential summer camp packing list
Summer camp is a really fun place where you can make new friends and have all sorts of adventures. These memories stay with you for a really long time and with so much going on it is important to prepare properly.
First of all, you have to make sure that you have a sturdy backpack that has plenty of room for all your belongings. A waterproof backpack will help you a lot in the long run, especially if you pack it right. The checklist below will help you be more prepared for all the fun that is about to come!
Indispensable Items to Take
There are some things that you cannot miss out on at all. These are essentials that you will dearly miss if you leave them at home.
Flashlight: These are one of the most important items as they help you during any camp or hike. Make sure you carry one which is light-weight and waterproof. Ideally, you'd get one that you could wear on your head so that you'll always have your hands free. This is very useful for when collecting firewood at night for example.
Toiletries: Make sure you have everything you will need to stay clean and hygienic in the toiletries department, but some items like sunscreen and insects spray should be carried in the backpack. Another highly important but often overlooked item in this area is toilet paper!
A change of clothes: Make sure you keep an extra pair of clothes in case your clothes get stained, torn, ripped or wet. This will ensure you stay fresh and clean throughout the day.
Water bottle: It is important to keep a full bottle of water so that you can stay hydrated during the day.
Spring assisted knife: A good spring assisted knife is a crucial item to have in your backpack. In extreme situations, it can even make the difference between life and death. As Bear Grills would say, you can survive with a good knife alone.
Food: It is important to carry some non-perishable food items along with you. Try going for nutrient-rich foods that are not highly processed, such as nuts, fish cans or grains that you can cook over a fire.
A good sleeping bag: Nights can be quite chilly even during summer, so having a warm sleeping bag will make the all the difference
First aid kit: Accidents can happen at any time during your camp. This is not fun especially considering that you'll most likely be quite far from any city. So you definitely need to have a way to treat any unexpected injury from a small cut to a fracture. So a first aid kit should be part of your summer camp packing list.
Things That Make Summer Camp More Fun
There are also some things you may not particularly need, but will end up making the summer camp way more fun!
Your favorite book: It can sometimes be boring during the traveling or resting period. Some light reading is the perfect way to spend some time.
A deck of cards: This will also help you make friends and keep you entertained during lull moments.
Photo camera: Making memories is important but recording them is also fun!
Things to Avoid
There are some things that will just end up weighing your backpack down. It is better to avoid carrying them since they aren't essential.
Expensive items: It is too easy to break or lose things in the summer camp. Avoid taking really expensive things that you will feel bad about losing.
Alcohol: There's no place for alcohol in summer camp for obvious reasons.
In the end, remember that a light backpack is your best friend. So don't pack things that are not absolutely necessary because you'll end up like this guy: