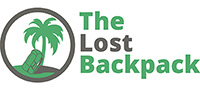 Cruises to Europe you'll be sure to love
Our daily lives can get stressful at times. This is to be expected, as those who hope to achieve big things in life need to take on responsibilities that can weigh on them at times.
However, it is advisable to step away from the heat every so often to blow off the steam that has built up inside of you.
Want to get away on a relaxing holiday where everything is handled for you? Going on a cruise from Southampton will allow you to do this, as boats departing from this port depart for a variety of amazing destinations throughout Europe.
Below, we'll talk about several places that have caught our attention recently.
1) Guernsey
Only have a weekend to spare? Haven't gone on a cruise before in your life? Guernsey will help you out on both counts, as this voyage can be done in two nights, and the absolute cost of this experience is low enough to allow you to sample the cruising life without emptying your bank account.
As for the destination itself, Guernsey has stunning beaches, a quaint castle, and war time remnants from when it was occupied by Nazi Germany, making this Channel isle well worth a visit.
2) Netherlands and France
Have five nights to spare? Perhaps an itinerary to Holland and France will be of interest to you.
The beginning of this cruise takes you out to Amsterdam, where you'll spend three days in port enjoying everything this world-class city has to offer. From its many museums to its canal cruises, there is plenty to hold your attention there.
Following this, you'll stop at La Havre in France, where you can sample French food, drink, and modern architecture (La Havre's older buildings were leveled in World War II) before sailing back to England the following night.
3) Ireland
Have an entire week on your hands? Spend it getting to know our Celtic cousins in Ireland. You'll start in Dublin, where you'll first get acquainted with Irish pub culture and with Guinness, one of the best-known beer brands in the world.
From there, you'll sail on to Cobh, which is famous for its colourful houses, fishing harbour and cathedral, and then on to Killybegs, a smaller town backed by highlands that also has a quaint fishing port.
Before heading back to Southampton, you'll call at Galway, a city famed in Ireland for being a centre of Irish music.