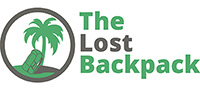 3 must see destinations in France for the budget traveler
Think France is too expensive for your travel budget? With a bit of creative planning, you can hash out an itinerary that will allow you to experience this country without going broke.
With that in mind, this article will introduce you to three must see destinations in France that will amaze you, whilst going easy on your pocket book…
1) Chartres
Located within a quick train ride from Paris, Chartres is a great budget alternative to those looking to escape the ridiculous prices that are present within the City of Light.
While this place is often used as a base for budget travelers to see Paris on the cheap, there are a number of attractions within Chartres that are well worth your time.
La Cathédrale Notre-Dame de Chartres is by far the most significant of tourist draws, but longer term stays will appreciate this town for its food and drink scene, which is as good as Paris, but at a much more reasonable price.
2) Montpellier
A vibrant college town in France's southwest that departs from many others in the country by being well-known for its affordability, this is a great spot to soak up the French lifestyle without having to worry about going bankrupt.
Spend a good deal of time at the Place de la Comedie, which is home to lively markets, cafes and an opera house that is well-known for exterior beauty, and the quality of the shows contained within.
The surrounding countryside produces as much wine annually as the whole of Australia, so be sure to pick up a cheap bottle in a supermarche and spend an afternoon drinking it with friends in one of Montpellier's many parks.
3) Marseille
A gritty city with a reputation that precedes it, Marseille is a place that rewards those that refuse to be cowed by fear and rumors.
You'll benefit from the aversions of others by paying lower prices than those vacationing elsewhere in the country, but you'll be no less well off in formative travel experiences, as some of France's best seafood can be had here, the people are real and authentic, and the buzz here is like nowhere else.
In particular, check out the seafood auctions at La Vieux Port, and if the weather is right, hire a charter boat to take you out to La Calanques, which are a fjord like geological formation on the coast that is popular with rock climbers. It may not be the mountains, but it will certainly cost a lot less!