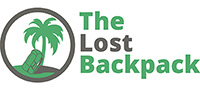 Best places in the world to travel as a single
Travel is a beautiful thing that everyone should get a chance to experience at some point in their lives. Unfortunately, most travel companies are geared towards the needs of couples and groups, leaving singles at a disadvantage.
A classic example of this are the hated supplemental fees that solo travelers are forced to pay, as rooms that these companies book are almost always double rooms.
If you are sick of package holidays that assume you are traveling with a partner, try a holiday for singles.
There are companies out there that cater to those who are divorced, widowed, or are lacking their friends due to marriage or other complications of adult life.
No matter the reason, you deserve a break, and you needn't wait for a travel buddy to make it happen. Below, we'll run down several destinations around the world that are especially suited for those who are hitting the road alone.
Cambodia
While the mere mention of this nation provokes feelings of fear in many people, Cambodia has left its war-riddled past behind, making it a largely peaceful place.
Still, it has an exotic feel that makes it easy for singles to bond with fellow travelers after a day filled with temple hopping, ruins exploring, and beach lounging.
From the legendary remains of Angkor Wat to the delightfully unspoiled islands off Sihanoukville, your time in this country will be filled with excitement.
Mexico
Known for its many beach resorts, remains of Pre-Colombian civilizations, and a cuisine that ranks among the best in the world, Mexico is a destination that simply cannot be ignored by singles looking to shake up their personal lives.
If you are looking to mix it up with other singles looking for companionship, then Cancun is a great choice, although Playa del Carmen, Puerto Vallarta, and Cabo San Lucas all have great nightlife scenes as well.
If you would rather explore ruins, the pyramids of Teotihuacan, the temples of Chichen Itza, and the ruins complex at Monte Alban will fulfill these needs handily.
Barbados
Looking for a singles holiday with a Caribbean vibe? Look no further than the island of Barbados. Ringed by sugar white sand, there are plenty of fantastic beaches where you can relax underneath the sun, but there are plenty of other activities available for those with greater ambitions for their holiday.
The Mount Gay Rum Distillery offers a fun tour, Harrison's Cave offers many subterranean wonders, and the waters off the coast play host to coral reefs that will make avid divers and snorkelers happy.