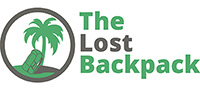 The Beachtown Of Your Dreams: Casa Malca in Mexico
One of the countless benefits of traveling as often as I do is that your journeys will inevitably take you off the beaten path. A person can only visit generic tourist destinations so many times before they want to go on a bit of an adventure and see what the locals see.
Whenever someone asks me where they can go that isn't covered head to toe in rowdy tourists and overpriced drinks, I have one answer for them: Tulum, Mexico.
My wife and I had originally decided to go there on a bit of a whim. We were about to start a 3-day weekend and we wanted to spend it away from our native New York. A few places had been passed around before we decided on Tulum.
Why Tulum?
Because a simple Google search told us that it was affordable in both hotels and food, it has some of the most pristine beaches in the world, and it has a truly unique culture.
We flew from Newark to Cancun on United for free using points. Using points to fly to Mexico is a little more expensive based on the award chart charging 70k for business class and 35k for economy flights.
Next came the task of finding the perfect place to stay. Believe it or not, the first place we ever stayed is now our favorite place to stay: Casa Malca.
I am a firm believer that, when it comes to most things, you shouldn't always believe what others have to say. This rule, however, is thrown out the window when we're talking about hotels.
People talk and they are probably more willing to share a bad experience than a good one, which means that hotels with exceptionally high ratings usually have those good ratings for a pretty good reason.
Curated by NYC gallerist Lio Malca, Casa Malca has a pristine 5-star rating on TripAdvisor and is the perfect place to take in beautiful Tulum. The hotel recently overwent a renovation, updating the hotel drastically from a small 8 room hotel to an expansive 40 rooms.
They are the perfect middle-man between modern classy and shabby chic, with bungalows perched along the beach and impressive art collections in each room. Our favorite, believe it or not, was the hammock right outside of our room. It was so relaxing.
I'm going to be honest: this hotel is pretty minimalist. There are no tvs in the room, no minibars, no snacks, and no room service. That said, you can always stop by one of the many markets in town and pick up some food to munch on between meals if that's your thing.
Breakfast is always included in your stay and it's always delicious. You can have everything from green juice to pancakes and pastries and cappuccinos — there is definitely no shortage of options.
The single best selling point of Casa Malca is just how close it is to the beach. Unlike many larger hotels, those staying at Casa Malca can quite literally hear the sound of the waves while still inside of their room, which makes it one of the most tranquil, relaxing vacation spots we've ever experienced.