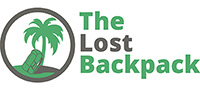 Travelling Ontario on a budget: our best tips
As Canada's second largest province by size and biggest in population, any backpacking trip to this country ought to include Ontario. Home to the federal capital of Ottawa, the nation's largest and most diverse city (Toronto), and an endless wilderness of lakes, rocks, and trees up north, you'll find plenty of sights and adventure opportunities here.
However, it can be an expensive place, especially in the T Dot. How can a budget traveller do this part of Canada right without going bankrupt? We'll address that in the paragraphs below.
Before we do that, though, we've got an important message to share with you. 2018 is the year when recreational marijuana will become legal across the entire country on Canada Day. With numerous companies growing medical marijuana in Canada for several years now, there will be plenty of dope available when July 1 hits.
As excited as you might be to partake of the devil weed during your time in Ontario, note the province has restricted all public consumption of the drug. In other words, you'll want to make some local friends during your time here and smoke in their backyard, as doing it out on the street will open you up to getting fined by the police.
With that caveat out of the way, here's how you can travel Ontario on a budget in 2018.
Visit outside of the summer season
Of all the times to visit Ontario, summer is probably one of the worst times. In July and August, airfares, hotel rates, and the ticket prices for attractions are at their priciest. Yes, the weather's warm, but it often gets oppressively hot, with poor air quality compounding the misery of those who experience breathing difficulties.
During spring, fall, and winter, prices are much lower for all the above-mentioned items. Temperatures in spring and fall are often pleasant, with the latter season boasting stunning colours as leafy trees explode into a brilliant set of reds, oranges, and yellows. Winter, while cold, offers the opportunity to experience the most (in)famous season in Canada, along with one of its national sports, hockey.
Make use of hostels, Couchsurfing, Airbnb, and campsites
While Ontario has some impressive hotels, they are well out of a typical backpacker's budget. As such, you'll need to lean heavily on budget options like hostels. You'll find plenty in Toronto and Ottawa, but outside these cities, you'll need to search sites like Couchsurfing and Airbnb for deals.
Camping is also an option, but is a poor value for solo travellers, as lowest rates start at $30/campsite. If you roll up with a squad, though, splitting the cost will make this option a cost-effective way to save money in rural Ontario.
Follow the locals to cheap eats
Toronto has a world-class dining scene. Unfortunately, indulging in it excessively is a great way to take a blowtorch to your bank account. Thankfully, competition at the lower end of the food and beverage market means you'll be able to find outstanding eats for less than $10 a plate.
From dim sum to authentic Italian pizza to a variety of cuisines from all over the world, there are numerous options that will keep you well fed while in Toronto, Ottawa, Windsor, and elsewhere.