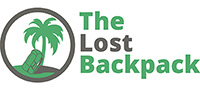 Why 2017 is a great year to explore Canada
Recent political events in Europe and America have given many folks good reason to glance lustily in Canada's direction.
Boasting a stable government, a diverse population that gets along for the most part, and no shortage of captivating attractions, more than a few people have inquired about moving there in recent months.
While immigrating to the Great White North is easier said than done, you can always visit for fun, or to see whether living there would be a decision that you'd be truly happy with.
Either way, here are several reasons why 2017 is an excellent time to explore Canada's provinces and territories:
1) Admission to national parks is free
Soon after being elected in 2015, the current government under Justin Trudeau announced that admission to all national parks would be free of charge in 2017.
Done to help encourage Canadians and foreigners to discover Canada's many amazing natural spaces in its 150th year of existence, this decision represents a unique opportunity for backpackers to save money while taking in this country's biggest attractions.
Think about it: you'll get to surf in Tofino, soak in the grandeur of the Canadian Rockies, and admire the Cape Breton Highlands' fall colour display, all without paying a dime to get in these parks. What's not to like about that?
2) They are celebrating their 150th birthday this year
As mentioned above, Canada is celebrating a big birthday this year, as 150 years have passed since the British Parliament passed the British North America Act in 1867.
This granted Canada the ability to govern itself as a sovereign nation; since then, this country has excelled on the world stage in sports, science, diplomacy, and many other areas – all of which will be celebrated in grand fashion this July 1st.
If you love big parties, be sure to reserve your hostel/Airbnb in Ottawa ASAP, as they will sell out soon if they haven't already.
Can't make it to Parliament Hill? There will be large public celebrations in just about every city and big town, so get out there on Canada Day, dress up in red and white, and find out why everyday Canadians love their country over beers and burgers.
3) The Canadian dollar has never been so affordable
The Canadian dollar has been historically linked to the value of its natural resources, so when the price of oil tanked starting in 2014, its worth relative to the US Dollar, Pound Sterling, Euro, and other major world currencies plunged by as much as a third.
With production cuts in oil being announced in recent months, 2017 is the year to experience Canada before its dollar appreciates again.
With everything being on sale compared to a few years ago, you'd be a fool not to accept this deal.
4) Why not now? There's so much territory to cover…!
As with many things in life, there's no time like the present to explore Canada. If this nation's mountain vistas, multicultural cities, and friendly people have been calling out to you, go ahead and answer the call while you are able to do so.
Nobody knows what tomorrow holds, and there is no feeling worse than regret. Book your tickets today!
If you want to learn more about why 2017 is a great year to check out Canada, give this infographic by canadianaffair.com a look below…