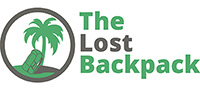 Touring Australia by campervan? Keep these tips in mind…
Of all backpacker rites of passage, the Australian road trip ranks high on the list. A nation of 24 million people spread thinly across a continental land mass, many of its coolest attractions require a private vehicle to visit.
However, many shy away from hitting Oz's highways and byways due to uncertainties surrounding the whole experience.
With a bit of planning, though, you'll be able to select a vehicle that will fit your needs without ending up with one which will leave you waiting by the side of the road, waiting for a mobile mechanic to arrive.
Follow these steps, and you'll greatly increase your odds of having an incredible road trip adventure in Australia.
1) Save up a ton of money beforehand
Much like other aspects of travel in Australia, buying a vehicle won't come cheap Down Under. Even if you opt for a used car with a suboptimal amount of space for car camping, you'll be shelling out at least of couple thousand for something roadworthy.
Plan on leasing rather than buying outright? Don't fool yourself when paying per day fees. While many agencies charge between $35 to $45 per day, it will be money which will be gone forever, as those who bought their vehicles outright are able to recover much of what they invested.
No matter which way you decide to go, you need to take your savings efforts seriously. By cooking at home instead of eating out, you'll extend your travels by weeks or even months before you have to start looking for a fruit picking job.
2) Do your research when it comes to picking a vehicle
The vehicle you pick can make a big difference in how you experience Australia. While investing in a used station wagon will get you on the road for cheap, it is far from the most comfortable option if you are planning on travelling with a mate or two.
While a campervan will give you plenty of space and amenities such as a cooktop, they are notorious for being fuel hogs, are almost exclusively manual transmission vehicles, and have the highest initial cost of vehicles commonly purchased by backpackers touring Australia.
Be honest about your needs, and don't believe everything you read/are told when it comes to a particular vehicle. Many owners are eager to offload a vehicle which has hidden problems, so be diligent when examining a potential purchase.
3) Be realistic with respect to time frames
Upon landing in Oz, you'll likely have your heart set on seeing a whole slate of places – perhaps all the major tourist highlights in the country. Slow down. Seriously.
Australia is the only country in the world which has an entire continent to itself. It sprawls over some 2.79 million square miles – that's almost 80% of the land area in the entire United States!
If you are only allotting a few months Down Under, you'll want to focus on a specific part of the country (e.g. Victoria/NSW/Tasmania, Queensland, Western Australia, etc) rather than biting off more than you can chew.
This way, you'll have time for experiences rather than endless days behind the wheel.
4) Tune up your vehicle before setting off
Once you get a hold of your vehicle of choice, you'll want to take it in for car servicing before hitting the open road.
As smoothly as your new ride handled during the test drive, there could be a bevy of issues lurking in the weeds which you don't want popping up when you are directly halfway across the Nullarbor Plain.
By having a trained technician look at your vehicle now, you'll vastly increase your odds of a trouble-free trip around Australia.