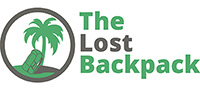 Top hostels in California
The Golden State is high on the agenda for many travelers exploring the USA, as it contains many attractions that America is known for abroad. However, the expense of this portion of the country can be staggering, so it helps to stay in hostels during your time there.
The top hostels in California combine a low price with outstanding value, making them the perfect places to stay on your trip to this groovy state.
1) USA Hostels San Francisco
When the time comes during your trip to ride the trolley cars of San Francisco, you'll want to get off it at USA Hostels San Francisco once your sightseeing for the day has concluded.
With unique features like a 50 seat theatre to kick back with a movie and a yoga room so you can embrace the progressive way of life that many Bay Area folks adhere to, you'll enjoy your time hanging with other travelers here.
Additionally, they also offer group activities that include pub crawls, bike rides across the Golden Gate Bridge, and guided walking tours through downtown, so the fun doesn't stop after you leave the premises either.
2) Banana Bungalow West Hollywood
Los Angeles is a spread out city with many great neighborhoods in which to stay, but we would recommend that you hang your hat at Banana Bungalow West Hollywood, as this hostel is located in one of the most fabulous parts of town.
As the name suggests, this hostel is modeled after beach bungalows despite not being at the beach, nor in a tropical area – but hey, it's all in good fun!
If you decide to go with it, you'll love their free BBQs, poker nights, and karaoke sessions. When the time comes to explore the surrounding area, you'll be able to save a healthy chunk of cash on tours and shuttles to places like Venice Beach, Disneyland, and the homes of Hollywood stars (exterior views only … sorry!).
3) International Travelers House Zoo Hostel
Unlike its two bigger cousins to the north, San Diego has a more chilled out vibe to it, making a good choice for those looking to relax a bit.
Staying at the International Travelers House Zoo Hostel will aid you in this cause, as this place takes care of breakfast AND dinner for you, as your per night fee pays for this service.
With a variety of amenities designed to appeal to the party traveler, this hostel is well suited to those looking to let their hair down on their California trip.
Best things to do in California for the budget traveler
Want to include the Golden State on your itinerary, but concerned about the cost as a backpacker? While this definitely isn't the cheapest spot in America, there is still plenty to do here for penny pinchers. This article will uncover the best things to do in California for the budget traveler, so don't reroute your plans around this essential American state – embrace it!
1) Go for a hike on the North Coast or the Sierra Nevada
Going for a walk in the woods, apart from national park fees (get a pass from the feds if you plan on visiting a bunch of them) doesn't cost anything, yet it provides you huge dividends in the awe-inspiring views and exercise that you get in return.
The best two places to do this is along the North Coast, where Giant Redwoods give testimony to the awesome power of nature, and in the peaks of the Sierra Nevada, where a mix of waterfalls, granite rock, and verdant pine forests will soothe your soul and restore your faith in this experience we call life.
2) Go surfing
Another way to meditate on existence while waiting for an exhilarating 30-second thrill ride is to head to a secluded beach along California's 3,400-mile coastline and ride one of the amazing swells that roll in constantly from the open Pacific Ocean.
Rentals can be had at reasonable rates in most California surf towns, with better rates available from ones a bit further off the beaten track (i.e. rates will be higher in Orange County than upstate along the North Coast). Head out with the locals and let them give you an authentic Californian experience that you won't soon forget.
3) Visit the desert during shoulder season
Winter is a bad time to head out to Palm Springs, as snowbirds fleeing the cold stuff drive prices sky high, while summer turns this part of the state into a frying pan.
Shoulder season is the sweet spot you'll want to aim for as a budget traveler, as spring and fall have more reasonable temperatures, but prices are still well off the high mark set during peak season.
Explore the harsh but beautiful terrain in Death Valley, go to a music festival in the Coachella Valley, or sample the gay-friendly nightlife for which this part of the state has long been famous.
4) Go on a walking tour of Hollywood (LA) and/or the Mission District (SF)
In the cities, prices are high at first blush, but much of the appeal of visiting places like Los Angeles or San Francisco can still be had by simply wandering around.
The cultural diversity of the Mission District offers up a variety of sights, from old Christian monasteries to urban murals, along with some of the trendiest eateries/bars in the city.
Hollywood is the center of the American film industry, with a number of attractions like Grauman's Chinese Theater, the Walk of Fame, and the Hollywood Sign itself easily visitable by those with two feet and a heartbeat.