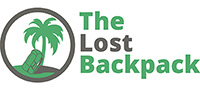 Surfing The Pacific Coast Like A Pro
The Pacific Coast of North and Central America have a plethora of bays, coves, and beaches where surfers of all stripes can paddle out to where the waves break, and lie in wait for the perfect one to form.  In order to up your surfing game, you will want to go where all the experienced surfers go, yet you'll want to avoid breaks that pose a real risk of injury if you wipe out.  This article will uncover some excellent places to take your board and a humble attitude, so that you can begin to learn the craft of riding the tide, safely and with skill, all while having a lot of fun in the process.
1) Long Beach, Tofino, British Columbia, Canada – In the Great White North, this is by far the biggest surfing hotspot.  Located close to Pacific Rim National Park, you will have some outstanding scenery to go with your waves.   The best time to visit in the winter time, when storm season is in full swing, generating some enormous groundswells.  If you are worried about being cold, know this: you'll be wearing a wetsuit year round, as the ocean off Tofino is a constant 10c (50f).  The winter air temperature is relatively mild due to BC's Mediterranean climate, and Hot Springs Cove has a rustic, natural hot spring to warm up in after a brisk, but exhilarating surf session.
2) Swami's Beach, Encinitas, California, USA – Are the crowds and highly judgmental crowds at Huntington Beach (aka Surf City USA) or Malibu too intimidating for you to risk looking foolish there?  Then head to Encinitas, California, just north of San Diego.  This town is all about the sport of surfing, minus the ego and posturing of the two previously mentioned destinations.  This town has plenty of surf schools to get up to speed, excellent swell conditions all year round (though the best waves kick up around Dec/Jan), and amazing authentic Mexican food to gorge yourself on after a tiring day on the ocean.
3) El Tunco Beach, La Libertad, El Salvador – Planning a multi-month long excursion through Central America, and looking to pick up surfing?  Then La Libertad, with its reputation as a world class break growing and its isolation from the massive developments cropping up elsewhere makes it the perfect place for you!  Learn the craft of ripping down the pipeline in warm, tropical waters, while having the guidance of chilled out vets floating right beside you.  End your productive day by quaffing multiple brews in El Tunco's numerous bars.  Whether you want to throw down the gauntlet and party or just chill out, there are many options available.
The Pacific Coast of the Americas is rife with choice places to enjoy a thrilling ride on the breakers that it generates.  By hitting up the suggested places in this guide though, you'll ensure that your first steps into this fulfilling sport are aided by a supportive surf community that always aims to help out those in need.