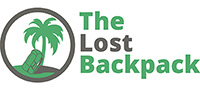 The Top 5 Must See Cities in Asia
Often when we think of Asia we'll picture small wooden shacks on a white sandy beach but it's the cities that are the true gems of the continent. With so many wonderfully unique places to choose from it's difficult to pick a favorite but we've narrowed it down to our top 5.
Bangkok, Thailand
In the heart of the city center sits the infamous Khao San Road, a street lined either side with market stalls selling everything you could possibly desire, from Thai souvenirs to living room settees! Haggle your way to the best bargains before stopping to refuel at one of the many food vendors found along the way. Spend the equivalent of £1 and you can eat well or splash out an extra £2 and eat like a king. For a calmer view of the city catch a short tuk-tuk ride out to the Grand Palace where you'll see the most beautiful building in Bangkok. It's free to look but you'll need a ticket to explore further inside.
Tokyo, Japan
With its bright neon lights and busy traffic, Tokyo is a concrete jungle with a colorful twist. Just as you'd expect from the Japanese capital there's sushi and sumo wrestling found around every corner and awe-inspiring temples dotted about town. For the best free views of the city head to the Tokyo Metropolitan Government building where there's an observation deck a whopping 202 meters up.
Singapore, Singapore
Arguably the most Western of Asian cities, Singapore represents a collision of various cultures. Start off in Chinatown where you can sample traditional Asian dishes before jumping onto the London-style Metro system which will take you all the way around the city. Make your last stop of the day Sentosa Island, home to Universal Studios and the exact replica of an all-American theme park. Like all big cities, the above are notoriously bad for muggings and theft so it's advisable for anyone planning to visit to take adequate precautions. cheap travel insurance can be purchased before your trip to cover your losses if the worst should happen.
Siem Reap, Cambodia
Whilst Siem Reap is best known for the stunning Angkor Wat temple which is widely acknowledged as one of the Wonders of the World, the city itself is a small wonder too. Particularly at night, Siem Reap transforms into a spectacle of endless market stalls and outdoor bars and nightclubs. Try the popular Angkor Wat? bar on Pub Street for a lively night out although with drinks served by the bucket, you may wish to avoid it the evening before you visit the real Angkor Wat (which is best viewed at sunrise!)
Kuala Lumpur, Malaysia

A cosmopolitan paradise, the capital of Malaysia is every shopper's dream. There's a mall after mall filled with shops from all over the world, perfectly fitting for the vast numbers of expats living there. That said, you can still catch a glimpse of true Malay culture by delving into the outer areas of the city, namely Little India and Chinatown. Alternatively, catch the Metro right out of town to the Batu Caves, home to three Hindu temples and a whole family of wild monkeys. Entry is free as long as you make it to the entrance, 276 steps up a steep flight of stairs!
Making The Most Of A Trip Around South East Asia And Australia
Are you going on a vacation to the "Land Down Under" and South East Asia? Then, you sure are in for a lovely treat. From the visually appealing fabled temples of Cambodia to the dazzling diverse landscapes of Australia, the Asia-Pacific region is blessed with a marvelous array of archaeological sites and natural treasures that will give you an unforgettable outdoor experience.
What's more, the region is oozing with bustling metropolises and colorful destinations with sumptuous exotic dishes, chic shopping centers, unique cultures, and dynamic nightlife venues.
But with so many things to do and places to visit, creating a travel itinerary to this region of the world can become a tall order for any jet-setter bound for Asia-Pacific. After all, it is a vast and diverse region known as a home to a plethora of exotic gems and undiscovered bonanzas. Thankfully, this travel guide has a few tips on how you can make the most of a trip around South East Asia and Australia.
A campervan tour in Australia
Traveling in a campervan could be your ultimate outdoor experience in Australia. As you take a campervan tour in Oz, you will get up close and personal with its unrivaled beauty as well as enjoy spectacular sights of deep gorges, lofty mountains, tropical rainforests, unique rock formations, and pristine beaches with crystal clear sapphire waters.
Of course, a classic Australian road trip will give you a chance to sample the best wines and dishes in the region, such as the green chicken curry pie, hamburger with beetroot, crab sticks, fantails, barramundi, and a whole lot more. Not to mention, a campervan tour can help save a fortune from your expedition, as you will be combining your transportation and accommodation into a single commodity.
Marvel at the breathtaking archeological wonders of Cambodia
One of Asia's most important and sought-after archaeological sites, the Angkor Archaeological Park is a vast historic land that houses the magnificent remains of the Khmer Empire's capitals from the ninth to fifteenth centuries. Listed as a UNESCO World Heritage site in 1992, this park is famous for the awe-inspiring Angkor Wat Temples as well as the Bayon Temple with its innumerable sculptural decorations.
A perfect mesh of spiritual devotion and creative ambitions, these archaeological sites are truly a remarkable sight to behold during your trip to South East Asia.
A zippy nightlife experience at the party capital of the Philippines
When it comes to nightlife, very few destinations in Australia and South East Asia can rival Boracay, the party capital of the Philippines. Despite its nostalgic ambiance and powdery white-sand beaches, this tropical idyllic island is best known for its energetic nightlife, and intoxicating parties. When the sun sets in Boracay, the island transforms into a wild and zesty party turf full of colors and life.
A beach holiday in Bali
Often lauded as the beach destination in South East Asia, Bali is a sweet paradisiacal spot that offers a potent mixture of intriguing culture, hospitable people, and eye-catching beaches that beckon beachcombers, divers, and surfers alike. In spite of the influx of tourists that wash up its beaches, the island still has a laid-back feel that you won't find elsewhere in the region.