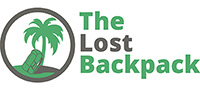 Things to Do In Australia This Winter
Because the Australian summer lasts from December to February it means the UK winter is the perfect time to travel Down Under. With sunny temperatures, packed beaches and a whole host of attractions to take pleasure in there is something for everyone to enjoy in Australia.
Although travel and accommodation may be more expensive in this peak season, the eclectic mix of tourists and locals on beaches and in restaurants helps to create a friendly atmosphere around the country.
Because of the country's vast size and unique climate, some parts of Australia go through the wet season. In many north and western parts of the country, heavy rainfall can affect a holiday so be aware of this before planning your journey. If you do decide to make the trip however there are plenty of things to get stuck into, here are just a few of our recommendations.
Sporting Events
Australians are notoriously sporty and this is evident all over the country. Parks are often full with active-minded people playing Aussie Rules football, cricket and soccer along with the numerous beach games and water sports taking place also. Furthermore, because of the favourable weather conditions, some prestige sporting events take place in this time period.
The 2013/14 Ashes series is the main attraction this year; the habitual test match between the England and Australia cricket sides. Being played at the five Australian prestigious cricket venues in Brisbane, Adelaide, Perth, Melbourne and Sydney, the series promises to be a gripping encounter between the old adversaries.
If you're interested in sporting events then it is worth arranging your trip to coincide with visiting Melbourne in the early part of the year. Taking place here in January is the Australian Open, one of the four major tennis tournaments held throughout the year, and in March is the Australian Grand Prix.
Festive Period
It may hard to get your head around the fact that the Australians celebrate Christmas in scorching heat but this is what happens every year. Beach gatherings or barbeque parties are common on Christmas Day which couldn't be more different from the traditional festive celebrations encountered in the UK.
New Years Eve is also an inspiring event Down Under; Sydney in particular hosts one of the most recognisable parties in the world based around the Harbour Bridge. The midnight fireworks display is a spectacular occasion with over a million people watching from the nearby river banks.
Tourist Hotspots
Tourism is a massive contributor to the Australian economy and there are dozens of sights, historical landmarks and activities for visitors to take pleasure in. As well as the many beaches, lagoons, restaurants and bars available there are also physical activities you can partake in. Bush walking is a popular local pursuit to get stuck into, alongside the more adventurous water sports, skydiving and bungee jumping.
Of course, there are some incredible attractions to see around the country. Many of these are located around the vigorous East Coast, which is full of tourist activity during the Australian summer. If you are looking to plan your trip away, think about visiting the following areas of interest:
The Great Barrier Reef
Sydney Opera House
Great Ocean Road
Whitsunday Islands
Frazer Islands
Ayres Rock
Plenty to do and see all over Australia so there really is no excuse to not make a visit this Winter or indeed any time of the year. Plenty of ways to travel there and even more ways of getting around the country, make it your holiday of a lifetime.