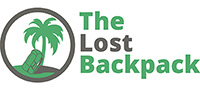 Top 3 Party Destinations in Turkey
There are many places to party around the world. If you are a worldwide party-goer, than visiting Turkey is a must during your travels. Turkey is unlike any other country in the world. Here, visitors can enjoy the unique party scene along with the vast history of the area and the beautiful scenery. These top three cities in Turkey will have you partying all night and leaving with plenty of memories of this beautiful holiday region.
Alanya
Alanya is by far the most popular city in Turkey for party-goers. This city is very simple for even those who are not familiar with the area to navigate through. Bus systems, taxis and walking are all ideal forms of transportation for getting to and from nightclubs and party hot spots. One of the best parts about Alanya is that the cost of alcohol is quite low. In fact, purchasing a beer or mixed drink typically costs less than ordering a soda with your meal.
The Robin Hood high house is a must-see during your Alanya travels. This nightclub is located in the centre of town and has flashing lights all around as you dance and party to the latest music hits. The Havana Club has an open roof so that it does not get hot during the most popular tourist seasons. Dance to the music or relax in the lounge-style environment while at The Havana Club. Not only are nightclubs popular in Alanya, but beaches are a top party spot as well. At the Havana Beach Club you can enjoy a delicious buffet, party on the beach and sip on your alcoholic drinks.
Bodrum
Bodrum is a lively young hot spot that lies on the southwest coast of the country. Located along where the Aegean Sea meets the Mediterranean, Bodrum is the ideal place to both relax and enjoy wild parties. From beautiful buildings to palm tree-lined streets, it's no wonder that Bodrum, Turkey is a popular party destination. There are dozens of bars located throughout the streets, each one offering a unique feel. Partying in Bodrum typically does not start until 1 AM. Be sure to visit the Halikarnas club which has crazy light systems and foam parties on select nights.
Marmaris
When looking to have tons of party fun, Marmaris is the place to be. Bar Street goes crazy after 1 AM with high class clubs, bars and street parties. Music will fill your ears from every direction as you walk along the street. Dance in bubble mountains, meet hot young singles and so much more. It's all waiting in Marmaris, Turkey.