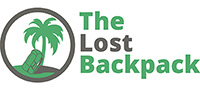 A backpacker's guide to Istanbul
Looking to discover Europe's most exotic capital. This backpacker's guide to Istanbul will introduce you to the megalopolis that serves as the bridge between Europe and Asia, and all the attractions that are contained within…
1) Hagia Sophia
Widely considered to be Istanbul's most significant religious landmark, the Hagia Sophia dates back to the 6th century, when it served as a Greek Orthodox Cathedral.
Over time, it became a Roman Catholic Cathedral, and then for most of the rest of its history, a mosque under the rule of the Ottoman Turks.
In 1935, it was converted to a museum by the state. To this day, it remains the best example of Byzantine architecture in Istanbul, with its massive dome being its stand out feature.
2) Sultan Ahmed Mosque
With many affordable accommodation options in Turkey's most famous city close by to attractions such as the Sultan Ahmed Mosque, you may actually want to visit this Istanbul icon first.
Also known as the Blue Mosque for the tiles lining its interior, its construction was commenced shortly after the taking of Istanbul by the Ottoman Turks, eventually supplanting the Hagia Sophia as the most important place of Islamic worship in the city.
With eight domes and six towering minarets, its imposing nature will inspire awe in you before you even set foot inside. Remember to dress respectfully before heading out here, as things like exposed knees, shoulders and cleavage are not tolerated within the grounds of the Blue Mosque.
3) Basilica Cistern
Like many other cisterns in the city (for the purpose of retaining a clean drinking water supply for all citizens), the Basilica Cistern did its job for the people of Istanbul.
As the water drained away over the years though, it revealed a spectacularly beautiful series of columns that impress tourists to this day.
Today, only a few feet of water remain in the base of the cistern, but it is enough to create an ambiance that can't be matched elsewhere in the city, and arguably, the world. Take some time to drink in your surroundings its on-site cafe; prices may be high, but an experience like this can't be missed.
4) Grand Bazaar
End your time in Istanbul with a consumer experience that is unmatched elsewhere on the planet. The Grand Bazaar is a shopaholic's dream come true, with over 3,000 stalls filled with everywhere from expertly stitched rugs, to multicolored glass lanterns.
Beware of the merchants within though, as these wily capitalists have generations worth of experience with negotiating prices; to get a true deal, you will need to have patience of a monk.