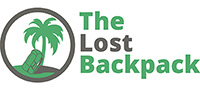 Top Things To Do While You Visit Portugal
Portugal has long been a favorite vacation destination mainly due to the immense beaches and the 300 annual days of sunshine in which to enjoy them. The majority of the millions of visitors this country receives each year tend to make their way to the Algarve but there are also plenty of other places to enjoy sweeping bays, sightseeing activities, and a glass or two of that famous wine.
Algarve beaches
You are definitely spoilt for choice when it comes to golden swathes of sand along the beautiful Algarve coastline. These beaches are regarded as not only the prettiest but also the most unspoiled in Europe. The beauty spots along the coast include the miles of idyllic beaches at Faro and the surfer's favorite of Praia do Amoreira in the west. A great many of the country's beaches such as Praia do Camilo and Praia do Barril have been awarded the Blue Flag status for cleanliness and for the high standards of facilities available.
Take in some history
There are plenty of ancient sightseeing attractions across the country but the most famous is undoubtedly Milreu ruins in Estoi in the Faro region. These extensive Roman ruins comprise of a bathing complex, farming buildings, a temple, and many rooms featuring original mosaics; the site dates as far back as the first century AD. The town of Silves is also well worth a visit and the spectacular castle with its 11 towers and Gothic architecture can be explored on a day trip.
A cruise with a difference
If you fancy some time away from the beaches then schedule a boat trip to the caves of Algarseco. These weird but magical looking caves and caverns are dotted along the coast of Portimao, and you can take in the view from the sea as well as exploring inside. Boat trips to the caves will usually include time for a swim and if you're lucky you'll also spot many of the dolphins that inhabit this area.
Portugal's most famous product
Madeira fortified wine is one of the country's most famous products and it's exported and enjoyed around the world. If you'd like to learn some of the histories, wine brewing process and perhaps sample a glass or two then head to the Madeira Wine Institute in Funchal. The premises act not only as a quality control center but also as a museum and it's one of the most popular tourist attractions. If you're visiting Funchal during early September you can also enjoy the annual wine festival, which features a parade and traditional folklore entertainment.
A hidden island gem
Port Santo is regarded as an 'undiscovered' island just north of Madeira. Undiscovered means it's only just emerging as a vacation destination but it is destined to become popular thanks to the nine kilometers of powder-soft sands. Vila Baleira is the island capital and it's a traditional little town that exudes a relaxed atmosphere. A trip to this island definitely means getting away from the bustling crowd and enjoying a more idyllic pace of life.
These are just a few of the highlights of this fascinating country but there's much more to discover if you take the time to explore a little further than the amazing beaches.
Portuguese Hotspots to Visit on Holiday
Portugal is becoming a well-known hotspot for holiday travel. This is due to the many different vacation experiences you can have to visit Portuguese hotels, resorts, or rentals. The trip doesn't have to be expensive in order for someone on holiday to have a good time, but for those who can afford the extras, these can make the trip very special.
Called the City of the Sea Lisbon is one of the favorite Portuguese hotspots to visit on holiday. This is one of the first areas found by explorers, and this place is still worth investigating thoroughly. The second-oldest capital in the world after Athens the city is built on a series of hills offering great views of natural and man-made vistas. The Visigoths, Moors, Celts, and the Romans all visited the natural harbor leading into Lisbon and visitors can still feel the pull to see the beaches, experience the culture, and try the Spanish-influenced cuisine of this capital city.
Sintra is another spot in Portugal where visitors feel drawn. There is a good reason many period pieces and fantasy films are made in this picturesque city. Hills dotted with castles that look like they were copied straight from fairy tale legends and books are surrounded by green forest. Visitors will want to see the National Palace located in the main square. Much of the structure was built in the 14th century, but there are many influences and time periods represented in the construction including Moorish and Gothic tones. The interior decorated with Victorian and Edwardian furniture leaves tourists feeling as if they have found a place lost in time.
Visitors seeking the sun and surf have their fair share of Portuguese hotspots to visit on holiday. Logos, Algarve, and Sagres are all well known for resorts and hotels where someone on holiday can escape to beaches like the Meia Praia or Dona Ana Beach. Sunning on the beach or taking a boat trip around the coast is recommended. Next, we're going to discuss possible accommodation issues; there are plenty of options and of course many great value holiday villas in Portugal to choose from.
The holiday family or single visitor can look for hotels such as the Martinhal Beach Resort and Hotel if they are seeking a five-star experience. With five swimming pools, access to the beach, restaurants, sauna, and steam room there's little reason to venture far. In Lisbon, the Hotel Borges Chiado is a less expensive alternative to resorts. In the center of Sintra, the Tivoli Sintra gives visitors a private, exclusive holiday featuring a stunning view of its panoramic bar.
Great Resorts Worth Visiting in Portugal
People make a bucket list of places they want to see before they die.  If you decide to make a bucket list for yourself, then Portugal should be near the top of it.  Portugal is a beautiful country by the sea, and if you have any vacation time coming up, should be where you should go to spend that time off.  If you always want then the best, then there are 5 resorts with visiting in Portugal.  Here is more information on the best places to spend your vacation in Portugal.
Lapa Palace:  Built over one hundred years ago, this grand mansion once was the home of the Count of Valencia.  Anyone who wants to truly sleep in the lap of luxury needs to stay here.  This resort has a beautiful garden with trees over one hundred years old and even a waterfall.
Hotel Albatroz:  Do you want to stay somewhere close to the ocean? The oceanside home of a Duke is now a fancy Lisbon resort located in a fishing village.  Every room in this hotel gives a spectacular view of the sea.
Reid's Palace:  This hotel is located at the top of a cliff and is so high up it offers helicopter rides. With its amazing gardens and massive size rooms, this palace is considered to be one of the best places to stay in the whole world.
Choupana Hills Resort:  This resort is also a spa that features outdoor hot tubs for every suite.  Who wouldn't want a relaxing soak in the hot tub while looking out at the beautiful ocean?
Vila Vita Parc:  Want to stay on the beach? Portugal has beautiful beaches, and this resort is built right beside a stunning beach.  This resort is designed for families to have a great time and even has special activities designed just for kids.  You and your kids can have a great time here!
Are you ready to take your vacation someplace exciting? Portugal is an exotic place that offers fine dining, historical sights, and beautiful white sandy beaches.  No matter which of these fabulous resorts you stay in, there truly is something for everyone in Portugal.  Plan now to visit this beautiful country and you and your family will truly have a vacation of a lifetime that no one will ever be able to forget. The time is right for you to pack your bags and book your flight to Portugal today!