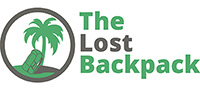 Portuguese Hotspots to Visit on Holiday
Portugal is becoming a well known hotspot for holiday travel. This is due to the many different vacation experiences you can have visiting Portuguese hotels, resorts or rentals. The trip doesn't have to be expensive in order for someone on holiday to have a good time, but for those who can afford the extras these can make the trip very special.
Called the City of the Sea Lisbon is one of the favorite Portuguese hotspots to visit on holiday. This is one of the first areas found by explorers, and this place is still worth investigating thoroughly. The second-oldest capital in the world after Athens the city is built on a series of hills offering great views of natural and man made vistas. The Visigoths, Moors, Celts and the Romans all visited the natural harbor leading into Lisbon and visitors can still feel the pull to see the beaches, experience the culture, and try the Spanish influenced cuisine of this capital city.
Sintra is another spot in Portugal where visitors feel drawn. There is good reason many period pieces and fantasy films are made in this picturesque city. Hills dotted with castles which look like they were copied straight from fairy tale legends and books are surround by green forest. Visitors will want to see the National Palace located in the main square. Much of the structure was built in the 14th century, but there are many influences and time periods represented in the construction including Moorish and Gothic tones. The interior decorated with Victorian and Edwardian furniture leaves tourists feeling as if they have found a place lost in time.
Visitors seeking the sun and surf have their fair share of Portuguese hotspots to visit on holiday. Logos, Algarve, and Sagres are all well known for resorts and hotels where someone on holiday can escape to beaches like the Meia Praia or Dona Ana Beach. Sunning on the beach or taking a boat trip around the coast is recommended. Next we're going to discuss possible accommodation issues; there are plenty of options and of course many great value holiday villas in Portugal to choose from.
The holiday family or single visitor can look for hotels such as the Martinhal Beach Resort and Hotel if they are seeking a five star experience. With five swimming pools, access to the beach, restaurants, sauna, and steam room there's little reason to venture far. In Lisbon the Hotel Borges Chaiado is a less expensive alternative to resorts . In the center of Sintra the Tivoli Sintra gives visitors a private, exclusive holiday featuring a stunning view for its panoramic bar.