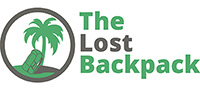 Why you should take a gap year after graduation
Overwhelmed with all the choices you have before you as you try to decide which college to pick in your senior year?
Worried about all the student loan debt you'll have to take on to make your post-secondary studies possible?
STOP – back away from the applications and listen to us. You need a year off to clear your 18 year old head before making these big decisions that can alter the course of your life.
We think you should take a gap year after graduation … here's why you should do it:
You need to figure out what you are really passionate about
You might think you know what interests you, but chances are, what you are thinking of studying happens to be something that you sorta get and like but aren't really passionate about.
Worse, you might be considering a career because you have dollar signs in your eyes. The latter is largely responsible for all those folks that spout off about how they despise their job to anyone who will listen.
By taking a gap year, you can avoid making a mistake that may cost you thousands of dollars, every one of which will be spent in vain.
On the road, you will be exposed to different ways of working and making a living, many of which contribute to making the world a better place. You won't know until get outside your daily routine.
You will gain valuable international experience
The economy of the 21st century, is a globalized one, with producers of products and services residing increasingly outside of western countries.
If you want to be a person of value to businesses at home, get out there in the world and learn about foreign cultures.
You'll learn about the nuances of different societies, you'll get conversationally functional or fluent in different languages, and you'll be able to connect with foreign business contacts on a more personal level than those that jet in from the west who are only out to get the deal.
Corporations pay internationally minded individuals well for these skill sets, you get out there and assimilate how various foreign societies function.
You'll get to live your life when you are at your physical peak
There is more to life than work. You weren't put on this planet to make money, accumulate stuff, pay bills, and die.
There is a whole globe filled with dream beaches to lounge on, soaring peaks to climb, and awesome people to meet.
Many folks plunge headfirst into their careers with the intention of touring the world when they finally reach the promised land of retirement … only to find fetid swamp land when they get there (remember all the people that lost much of their savings in the 2008 crisis?).
With the employment picture looking forward into the future set to only get more unstable and disjointed, get out and discover the world now while you're able to tolerate $5 a night hostels.
Also, do you think you'll have the body to climb limestone karsts at Railay Beach when you're 65? We didn't think so either.