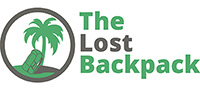 The Best of Beaches in Thailand
The stressful environment characteristic of today's urban living calls for a short holiday with family and friends. The truth is that going for a beach holiday is among the best ways you could spend your free time or time off of work. Not to mention, it offers a platform for bonding between friends, family or even coworkers. Virtually, any group of individuals. There are 5 beaches in Thailand worth visiting as they offer among the perfect holiday destinations.
One beach that offers a serene environment is Koh Samui. Over the years the beach has started to attract more and more people as its popularity rises. The sound of the water and great sandy beach is indeed a sight to behold. It goes without saying that it is among the most sought after beaches considering the fact that during holidays the place is packed with tourists.
Another beach where you can relax and enjoy the scenery among other activities is Phuket. Being Thailand's largest island it is endowed with among the best beaches in the world. This is based on reviews form tourists as well as specialists in the field. Besides enjoying the beach there are a number of other activities such as swimming, diving and yachting. Not to mention, the beaches are also famous for canoeing and jet skiing.
A holiday to Thailand would be incomplete if you have not visited Krabi. It definitely qualifies as a must go place especially for those who enjoy peace and tranquility. This is because the area is not densely populated therefore the number of visitors to the beach are generally lower as compared to other beaches. Indeed, a place to sit and reflect on life and what it has to offer.
There is no doubt that Koh Chang also ranks among the best tourist destinations for beach lovers. There are a number of must see beaches located on the island.  The main advantage of the area is that there are plenty of clean beaches where one can have a great time away from the hassles of this world.
On the other hand there are other beaches such as Ko Krok Beach where one can go for fun activities such as scuba diving and snorkeling. The amazing scenery of the beaches is quite captivating. Simply put, it's more like nature at its best. All the same, there are plenty of other beaches to visit in Thailand; it all depends on one's individual taste.