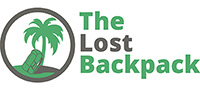 Introduction to the Thai Islands
The islands surrounding Thailand are just about innumerable in nature. They're all mostly situated within the Gulf of Siam and the nearby Andaman Sea. Although these islands are assessable from the mainland's coastal region, the central portion of the Gulf contains little islands, remaining as a portion of the surrounding waters mostly barren in nature.
Introduction to the Islands
Many of these islands are uninhabited. Several clusters of islands, however, have been developed into places capable of sustaining both residents and tourists. As an example, the island group of Phang Nga bay hosts over 60 individual islands. The National Parks Tarutao and Mu Ko Ang both host over 45 islands a piece. These clusters of islands attract thousands of tourists each season and perhaps millions throughout each year.
What do these islands in Thailand have to offer? For one, the Islands host many different sightseeing and recreation activities for tourists to check out on their vacations. In fact, if you're already planning a trip or have a slight interest in visiting the Islands, here are a couple of anecdotes about a couple of Islands of interest.
The Islands
Koh Lanta resides close to the province of Phuket. Although the land shares similar elements with the island province, it's less populated and more serene in nature. This allows people and tourists to enjoy a quieter environment—one that's a favorite vacation spot.
The Long Beach is a beautiful beach on Koh Lanta. It consists of a long strip of a coastline 'furnished' with fleecy sands surrounded by deep waters. The sheer serenity of the place makes it a wonderful place to lie back and relax. You're probably going to want to visit during the summer season when the best of Long Beach thrives—since Koh Lanta is oft closed during its offseason to visitors.
Koh Lipe is much tinier than the aforementioned Koh Lanta, but it's the perfect place for travelers desiring a quiet place to relax and forget about the world around them. It's a remote island, meaning that it's pretty much isolated from the surrounding province. There's no traffic and very little transportation options disturb the peace enjoyed within the island. Encompassing Koh Lipe is calmer, shallower waters, making it ideal for swimming trips.
You'll find Koh Lipe in the Andaman of Thailand, west of Koh Lanta. Although remote, it's been experiencing a bit of a popularity spurt in recent years, causing an overall improvement in the island's infrastructure.
Koh Phi Phi is also an Andaman bound island, nearby Phuket. This island happened to be caught in the crosshairs of the 2004 Indian Ocean tsunami. It has, thankfully, recovered with an even more bustling tourist scene.
Koh Phi Phi is full of green jungle scenery and even more vibrant beaches. It's also a popular spot for nightlife, particularly for those looking for a bustling night scene on a budget.
The last of the popular Thai Islands in this piece, Koh Tao lies on the east coast, where it used to be a bustling home to the scuba diving and backpacking scene. Nowadays, it's a tourist destination that rivals some of the larger islands.
Like Koh Phi Phi, Koh Tao is a popular spot for the night and party life. Many travelers on a budget make a beeline for this place since they won't spend too much while vacationing here.
If you don't live for the nightlife, there's still plenty of leftovers from the diving scene. If you're an avid diver, you can actually get certified by the local Professional Association of Diving Instructors. For non-avid divers, there are many snorkel trips that go out to the island's many reefs.
The Best Beaches in Thailand
The stressful environment characteristic of today's urban living calls for a short holiday with family and friends. The truth is that going on a beach holiday is among the best ways you could spend your free time or time off of work. Not to mention, it offers a platform for bonding between friends, family, or even coworkers. Virtually, any group of individuals. There are 5 beaches in Thailand worth visiting as they offer the perfect holiday destinations.
One beach that offers a serene environment is Koh Samui. Over the years the beach has started to attract more and more people as its popularity rises. The sound of the water and great sandy beach is indeed a sight to behold. It goes without saying that it is among the most sought after beaches considering the fact that during holidays the place is packed with tourists.
Another beach where you can relax and enjoy the scenery among other activities is Phuket. Being Thailand's largest island it is endowed with among the best beaches in the world. This is based on reviews from tourists as well as specialists in the field. Besides enjoying the beach there are a number of other activities such as swimming, diving, and yachting. Not to mention, the beaches are also famous for canoeing and jet skiing.
A holiday to Thailand would be incomplete if you have not visited Krabi. It definitely qualifies as a must-go place especially for those who enjoy peace and tranquility. This is because the area is not densely populated therefore the number of visitors to the beach is generally lower as compared to other beaches. Indeed, a place to sit and reflect on life and what it has to offer.
There is no doubt that Koh Chang also ranks among the best tourist destinations for beach lovers. There are a number of must-see beaches located on the island.  The main advantage of the area is that there are plenty of clean beaches where one can have a great time away from the hassles of this world.
On the other hand, there are other beaches such as Ko Krok Beach where one can go for fun activities such as scuba diving and snorkeling. The amazing scenery of the beaches is quite captivating. Simply put, it's more like nature at its best. All the same, there are plenty of other beaches to visit in Thailand; it all depends on one's individual taste.
Conclusion
The Thai Islands are naturally a place of interest for many tourists across the world. In fact, the Thai Islands are considered some of the more inexpensive places to vacation, making it even easier to stay in that beachfront Phuket hotel you've been checking out online.. There are also countless affordable flights direct to Thailand from all over the world. If you want to travel on a budget in another exotic country, you should consider traveling to the Thai Islands