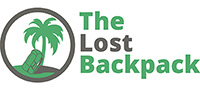 Epic ski touring routes in the Alps
Looking for some epic ski touring routes in the Alps this winter? Hitting any of the following will grant you an experience that will make any in-bounds ski resort feel too vanilla for you to ever take them seriously again.
Let's get into the details below…
1) Italian Dolomites Circuit
Looking to get into ski touring without having to risk life and limb the first time out? The Italian Dolomites Circuit is the ideal place to start, as its mix of reasonable grades, killer views, and local hospitality will get you hooked on this multi-day sport.
The soaring limestone cliffs, peaks and pinnacles look even more stunning with a coating of the white stuff upon them, and with many pistes having grades that are less than 35 degrees in pitch, you won't have to be a big mountain skier to enjoy them.
You'll look forward to getting to your hut every night, as the cooks that cater to their guests are exceptional at the cuisine they prepare.
2) Central Bernese Oberland Tour
Consider yourself to be fairly skilled, even if you won't be making first descents of steep peaks anytime soon?
If so, your ability to get through tricky lines in one piece will open up the incredibly scenic vistas that are a frequent occurrence to those taking the Central Bernese Oberland tour. Traversing the Alps in Central Switzerland, as views of classic mountains like the Eiger and Jungfrau are possible on this route.
Skiers will also need to be aware of their footing in places, as much of the ski tour crosses several major glaciers, which introduces the potential danger of crevasses, especially early and later on in the season.
3) Silvretta Traverse
Another beginner friendly journey, the Silvretta Traverse crosses icefields that have little more than gentle grades for those sticking to the easiest lines, creating the best way for the timid backcountry neophyte to get into this addictive sport.
While some keeners will be disappointed with the lack of challenging runs along the course of this trip, those that are into a jovial social scene at the end of the day will love this fun expedition, as the apres-ski at each of huts along the way will create memories that will have you looking forward to winter's arrival from every year afterward.
4) The Haute Route
If you have elite level skill (or close to it), the one ski tour you'll want to do in the Alps before you die is The Haute Route.
While your snow reading ability and your skill in nailing narrow lines down devilishly steep pistes will be put to the test frequently, you will be rewarded with some of the dopest mountain views in Europe.
Depending on which way you go, a trip ending party awaits you in either Zermatt or Chamonix, so when your thighs want to quit from a grueling climb in skins, remember the revelry that will make it all worth it!