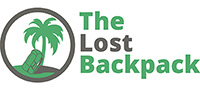 Mumbai for backpackers: a guide
Heading to India this winter? If so, you'll likely pass through Mumbai at some point. Want to make the most of your time in this bustling city?
This guide will tell you everything you need to know to get the most out of this place without spending too much money.
Transportation
There are a number of ways to arrive in the city of Mumbai. Many choose to arrive by train, as Mumbai is one of the best-connected cities in the country, with arrivals coming from the north, the east, and the south multiple times per day.
It is a similar story at the numerous bus terminals serving the city, although fewer choose this method of transport due to its slow speed. Most elect to arrive by air, as there are plenty of international and domestic routes that land at Chhatrapati Shivaji International Airport.
Once you have cleared customs and picked up your bags, you can take a bus to the metro, or get a pre-paid cab, However, with the hassle and potential for encountering scams moving around by these two methods, it is good to know that there is private airport transfer in Mumbai.
It may cost more than you are used to, but having a professional driver get you safely to your accommodation in a city known for its chaotic streets will make it money well spent.
Affordable places to stay
Where will you ask your driver to take you when the time comes to leave the airport? There are a number of options that deliver outstanding value for your hard-earned savings, like Bombay Backpackers, which offers cheerfully decorated common areas and a desk where one can book city tours.
However, if you are looking for a hotel with will give you privacy and a touch of affordable luxury, check out the Elphinstone Hotel, as it has sales that can bring its rack rate down to the equivalent of $30 USD.
With clean and modern furnishings that stand in stark contrast to old and fading infrastructure found in other budget hotels in the area, it is the perfect place to stay after flying halfway around the world to come here.
Cheap eats
The streets of Mumbai are filled with authentic Indian food from all over the country, thanks in large part to its status as one of the most economically vibrant cities in India.
Pav Bhaji is a must try, as this delicious vegetable curry is accessible to people of most dietary persuasions (gluten-free, vegan, etc), as is Thali, as it comes with a variety of interesting morsels to sample.
Free/cheap things to do
Generally speaking, India is a cheap country, but being its financial capital, Mumbai tends to be on the pricey side. Regardless, there are many things that can be done cheaply or for free here.
Seeing the Gate of India is a must, and it doesn't cost much to see it from the water on a harbour cruise.
Mumbai's beaches might not be the best place to take a dip, but there are people-watching opportunities galore that can be had by going for a walk along one of them near dusk.
Visit the Asiatic Library Steps, and you will walk onto a set that has served as the backdrop for many courthouse scenes in Bollywood films. Overall, these are just a few of the affordable things you can do as a backpacker in Mumbai.