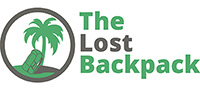 Make the most of a visit to Grand Teton National Park this summer
Want to make the most of a planned visit to Grand Teton National Park this summer? Below, we have assembled a guide that will help you enjoy your limited time there in a manner that will you create memories that will stay will you for the rest of your life…
1) Head out on a trek
There are many trails that wind and wend their way through the woods of Grand Teton National Park, so try some of them out on your visit here.
Ranging from quick strolls that people of all physical abilities can appreciate, to multi-day backpacking adventures, these paths will bring you into contact with some of the purest lakes, rivers and mountain vistas that you have ever encountered in your life.
2) Take a boat cruise on Jackson Lake
With the dizzying rock towers of Grand Teton rising in the distance, there is no better way to spend part of an afternoon than to go on a boat tour on the placid waters of Jackson Lake.
Not only will you have an immensely knowledgeable guide filling you in on the history, geology and nature of Grand Teton National Park, but some will have the option of having breakfast, lunch or dinner served to them as they cruise through some of the best scenery in the Mountain West.
3) Go on a float trip on the Snake River
If you'd prefer to ride on a raft instead of on a gas powered boat, then perhaps a float trip on the Snake River would be something that would interest you more.
With voyages taking place over a ten mile stretch marked by thick forest, a mountain front that only looms larger as you progress towards it, and periodic wildlife sightings, it is a relaxing way to spend a few hours on a beautiful summer afternoon.
Don't forget your sunscreen though, as the summer sun here is deceptively strong.
4) Hire a wildlife guide to take you on a Rocky Mountain safari
If you are lucky, then you might see some animals by the river on your raft trip. If you aren't, then it might be time to hire an expert to take you to where all the bears, wolves and elk are hiding.
With abundant time being given to shutterbugs to do their thing, this is a can't miss experience for photographers looking to get that perfect shot of one of Grand Teton's resident animals.