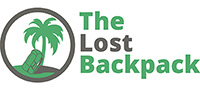 Making the most of a visit to Glacier National Park
Want to make the most of your visit to Glacier National Park? In this post, we have come up with several suggestions that will fill your stay with activity, from start to finish.
1) Take a Red Jammer tour of Going To The Sun Road
Going To The Sun Road is one of Glacier National Park's most iconic routes, as it passes through some its most dramatic scenery. While you could use a rental car to explore this stretch of pavement, it's best to let someone else do the driving and narrating.
To this end, the Red Jammers provide a way for those looking to relax a way to lay back and let knowledgeable experts fill them on the significance of what they are seeing outside of their window.
2) Go hiking on its many day use trails
With no shortage of mountains, milky blue glacial lakes, and verdant evergreen forests, Glacier National Park is a trekker's dream come true. While there are a number of multi-day routes that dedicated backpackers can choose from, there are plenty of trails for those looking to commune with nature for only a few hours.
Running Eagle Falls, Hidden Lake Overlook Trail, and the first few miles of the Highline Trail all offer the low effort, high reward experience that causal visitors look for when they visit a national park.
3) Head out on a boat cruise on one of its lakes
There's nothing like a day out on the water, and within the bounds of Glacier, there are several options available for those looking to get out into the middle of a beautiful mountain lake.
From the critically acclaimed tours that leave every hour on the hour on Lake McDonald, to epic views of Sexton Glacier on the St. Mary's Lake boat tour, it is a quick and easy way to enjoy the beauty of Glacier National Park from its glacial waters.
4) Fish, canoe, or raft on its lakes and rivers
Looking for a bit more action than that? There are tons of opportunities to engage in outdoor sports on the waterways of Glacier National Park. Whether you are an angler looking to reel in a trophy fish, or an unreformed adrenaline junkie itching to throw yourself down one of this park's numerous rapid-filled rivers, there's a place for you here.
If you're just looking to chill though, rent a canoe and paddle out into the middle of Lake MacDonald on a calm afternoon … pure bliss.