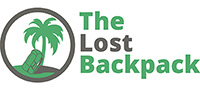 Best Time to Visit Glacier National Park
The "Crown of the Continent," otherwise known as Glacier National Park, contains many jewels. As the park's name suggests, glaciers adorn this place in northwestern Montana.
But due to the increasing global temperature, out of more than 100 glaciers in Glacier National Park in 1910, only 26 survived as of 2015. But even with this low number, Glacier National Park ranks on the second spot in the lower 48 of the United States, after Cascades National Park.
However, focusing solely on the glaciers ignores many other features that make Glacier National Park a natural wonderland for tourists. Its peaks tower from just over 8,000 feet to as 10,479 feet above sea level. Many of the peaks and slopes, with rock formations, ice patches, and trees, reflect in clear lakes nestled in Glacier's valleys.
The best time to visit Glacier National Park depends to a significant degree on why you wish to visit and your tolerance for certain weather conditions, but overall…
Late summer is the best time to visit
The last weeks of summer are the perfect time for enjoying the glaciers up close or from a distance. So, late August and early September is the sweet spot.
By the latter weeks of summer, snowmelt in Glacier National Park has reached its peak. But the warmer temperatures still make for a great sightseeing experience. The glaciers are now easiest to access relative to other times of the year.
Visible from your car
Roads cleared by melted snow and ice lead to an area known as Many Glacier. In this spot, you can see several glaciers, clear lakes, observer wildlife and access hiking trails.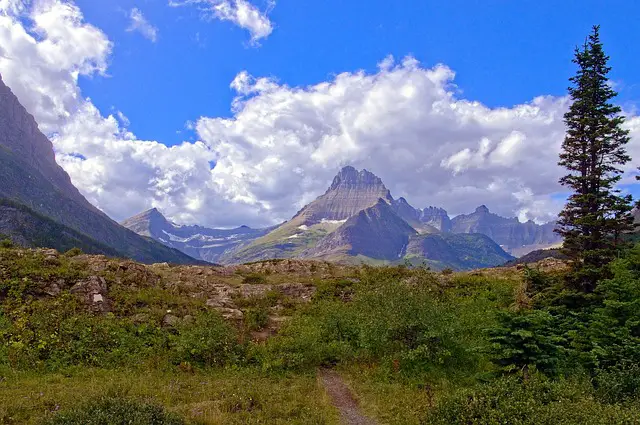 As you approach Many Glacier, you can see from your vehicle a glacier shaped like a salamander. Thanks to the disappearance of the seasonal snow, a summer ride to Many Glacier makes the Salamander Glacier visible and distinctive even from a distance of several miles.
The visibility also affords clear views of the Jackson Glacier from the "Going-to-the-Sun" Road Overlook. Jackson ranks as the seventh highest peak and the easiest glacier to view in the Park. Late summer proves as the best, and perhaps the only realistic, time to view two hard-to-see and reach glaciers. Even in unobstructed conditions, Vulture and Two Ocean Glaciers require binoculars to see without enduring the long hikes up and down mountain slopes.
Hiking
During late summer, the hiking trails to Vulture, Two Ocean, and other glaciers can prove less daunting. During spring, you'll find usually just the lower elevation trails free of snow and ice. Some hiking trails remain frozen even well into summer, not becoming clear until late July or even early August.
You'll need hiking stamina and will to reach Grinnell Glacier, regarded as the Park's most famous. From the Many Glacier area, Grinnell is 5.1 miles one-way. This represents nearly a day's hike. Imagine trying to walk that path during winter's snows.
Overall, the distances via hiking to the Park's glaciers span multiple miles. The many observers of Sperry Glacier, the park's most studied, endure an 8.5-mile (one way) hike from Lake McDonald Lodge. To see Piegan Glacier from Preston Park, you'll need to climb 1,300 feet in elevation above where you start the hike. Approaching some of the other glacial spots involves relatively steep inclines or long treks.
Camping
Some of the areas in Glacier National Park allow year-round camping. However, summertime is best if you want amenities that you might find if you reserve a room at one of the lodges or inns. Outside of the summertime, the year-round camping grounds do not feature running water or toilets that flush.
Tips for summer visits
Reserve Your Lodging or Camping
Plan ahead for your trip by making reservations at one of the Park's lodges. You can choose from inns and lodges in the Many Glacier, Lake McDonald and Rising Sun areas, to name a few. Vacancies become few and less frequent in the peak summer months.
As an alternative to the four walls of lodging, you can camp at one of the Park's 13 drive-in sites. At Fish Creek and St. Mary, you can reserve up to six months in advance. The group campsites at St. Mary and Apgar can be reserved up to a year in advance.
As a testament to the popularity of summer visits, Glacier National Park limits you to 14 days of camping between July 1 and Labor Day. You can camp for up to 30 days after Labor Day until June 30.
Plan for comfort
The summer months bring warm temperatures, especially in the daytime. Yet, as a testament to the Glacier National Park's weather diversity, daytime highs of 80s and even 90s become 40s at night.
Also, take into consideration that most of the in-park accommodations do not have air conditioning. If this presents a problem, then consider a hotel or motel just outside of the park in communities such as Whitefish or Kalispell. If you want to visit Glacier National Park as a day trip, Missoula, Montana, and its more climate-controlled accommodations are about three hours away.
Avoid traffic congestions
Not surprisingly, popular destinations and highs seasons, inevitably lead to heavy traffic. As a result, prepare yourself for long lines of vehicles getting into certain areas of Glacier National Park.
Making the most of a visit to Glacier National Park
1) Take a Red Jammer tour of Going To The Sun Road
Going To The Sun Road is one of Glacier National Park's most iconic routes, as it passes through some its most dramatic scenery. While you could use a rental car to explore this stretch of pavement, it's best to let someone else do the driving and narrating.
To this end, the Red Jammers provide a way for those looking to relax away to lay back and let knowledgeable experts fill them on the significance of what they are seeing outside of their window.
2) Go hiking on its many day-use trails
With no shortage of mountains, milky blue glacial lakes, and verdant evergreen forests, Glacier National Park is a trekker's dream come true. While there are a number of multi-day routes that dedicated backpackers can choose from, there are plenty of trails for those looking to commune with nature for only a few hours.
Running Eagle Falls, Hidden Lake Overlook Trail, and the first few miles of the Highline Trail all offer the low effort, high reward experience that causal visitors look for when they visit a national park.
3) Head out on a boat cruise on one of its lakes
There's nothing like a day out on the water, and within the bounds of Glacier, there are several options available for those looking to get out into the middle of a beautiful mountain lake.
From the critically acclaimed tours that leave every hour on the hour on Lake McDonald, to epic views of Sexton Glacier on the St. Mary's Lake boat tour, it is a quick and easy way to enjoy the beauty of Glacier National Park from its glacial waters.
4) Fish, canoe, or raft on its lakes and rivers
Looking for a bit more action than that? There are tons of opportunities to engage in outdoor sports on the waterways of Glacier National Park. Whether you are an angler looking to reel in a trophy fish, or an unreformed adrenaline junkie itching to throw yourself down one of this park's numerous rapid-filled rivers, there's a place for you here.
If you're just looking to chill though, rent a canoe and paddle out into the middle of Lake MacDonald on a calm afternoon … pure bliss.