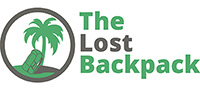 Ideal hubs for a European traveling adventure
Seeking some ideal hubs for a European traveling adventure? The following ports of entry make great spots to begin your Euro Trip later this year. Let's check out our favorites below…
1) London, England
Looking to take in the British Isles, France and the Low Countries in one fell swoop? Start by flying into London Heathrow, a highly modern airport with direct connections all over the globe, and spend a decent amount of time in one of the world's most modern and historical cities, with all the delightful sites which this juxtaposition conjures up.
After you have had your fill of the Big Smoke, rail connections make it easy to head up to Scotland to enjoy the highlands and the distinct culture found up here … or you could take a ferry from Liverpool to Dublin and spend a couple of weeks chasing the luck of the Irish.
After that, the Chunnel train makes it easy to zoom from London to the City of Lights, and then onward to Amsterdam after you've had your share of pleasurable French meals in Paris.
2) Stockholm, Sweden
Want to have a Nordic adventure this summer (travel budget be damned)? The best spot to land to get your trip started is in Stockholm, the cosmopolitan capital of Sweden.
With many museums, palaces, and art galleries, this city is pleasant enough to spend time in, but when the time comes to move on to the fjords of Norway or the equally charming city of Copenhagen, rail connections are excellent and efficient.
Those seeking to continue to the Finnish capital of Helsinki can hop on a ferry that will take them across the Baltic Sea in a leisurely sailing that will take about 16 hours, so you'll have plenty of time to plot out your explorations of its churches and its massive fortress.
3) Rome, Italy
Those seeking to explore Southern Europe and the Mediterranean will want to fly into Rome, as its historical significance and central location within the region makes it a natural place to begin your trip.
After you have explored the Colosseum and the Vatican to the maximum extent possible, and filled your belly fill of spaghetti and pizza, you can fan out and see the rest of Italy, and when you've done that, France, Spain and Portugal via train to the west.
Greece can be reached by train and ferry to the east, and with easy connections to Turkey from there, you can go all the way to the edge of Europe in Istanbul.