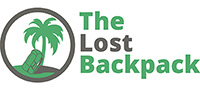 How to Spend a Day In Rome, Italy
Nothing could possibly be more glorious than spending a day in a city that you have been dreaming of for most of your life. Rome is that city. The history is rich and surrounds you on every street corner. From the moment that you set foot in the city, you'll know that you have entered a world in and of itself.
You absolutely must visit the Pantheon. This is one of the few buildings that are historical and still preserved in much the way that it would have looked 2000 years ago. Tour guides are available and can walk you through the history of the city and give you all the details and several fantastic stories that will help images of days gone by come to life.
The Forum and the Colosseum are also huge architectural treasures that must be enjoyed on any trip to Rome. Take a walk on the streets of cobblestones and imagine that you were walking the city thousands of years prior to today. A talented tour guide will make the history come alive for you by talking you through the history in a way that makes the city come to life.
Stand in the center of the Colosseum and imagine yourself as a gladiator, about to face your opponent in a life or death dual to the end. Typically, there will be people dressed as gladiators and such who will attempt to get you to pay them for a photo opportunity with you. If you can get beyond that, and the fact the the structure is essentially in ruins, you will be impressed. You simply have to have an imagination and understand that this structure is one of the oldest in the world and is much in rubble at this point.
If you want to really get a good start to your day in Rome and see all that there is, it is recommended you stay near by. Rome is a huge city and it has lots of high end hotels, affordable hostels and guesthouses for every budget in the city center. From the city center most attractions are a short walk, cab or subway ride away.
While you are in Rome, you really need to visit the Vatican City. Regardless of your religious beliefs, there is much history as well as pomp and circumstance to be found here. Everything in Vatican City is neat, clean, shiny and as perfect as you might be able to imagine. A tour guide here is also highly recommended. You can take tours of the Vatican church and the museum. Since there is so much to take in, a guide to help you navigate it all is important.
With any time left over, grab some authentic Italian food at the piazza. Nothing compares to the eateries that the locals frequent.