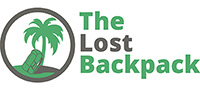 How to Rent a Car For Your Family Vacation
A dream vacation in a foreign country isn't quite complete unless you can move around and see all the major tourist attractions. This is most commonly done with a rented car, especially if you are traveling with your spouse and children. Renting a car could be cheaper than booking a guided tour for three or four people, and it comes with the added freedom of traveling on your own schedule and stopping wherever you feel like. In this way, the vacation won't be limited to a single location and it can feature diverse episodes ranging from a visit to an ancient monastery to a casual day on a picture-perfect tropical beach.
Before you decide whether renting a car is a good idea for your next trip, you should consider several essential questions and come up with a clear plan. Here are some of the major points to decide on.
Renting online or on location
Visitors to overseas destinations face an important dilemma before they even land in the country – whether to arrange for a vehicle to wait at the airport or to search for the best rental company after arrival. Considering that most rental agencies have websites and/or mobile apps and allow online booking, this option is completely viable and may be more convenient for first time visitors. However, more experienced travelers may already have their preferred rental companies and can easily get any vehicle they want on the spot, leaving one thing less to worry about during preparations. In this case, you can grab a cab to your hotel and search for the most suitable car after you get some sleep.
Recognizing the best provider
While most people are concerned about the price of car rentals, there are several other factors to consider. Safety should be regarded as a priority, particularly since driving in a foreign country represents a danger by itself. You definitely want to rent from a company that maintains its vehicles in perfect condition and refreshes its fleet with new models every year.  Customer service available in your native language is also a big plus, since you never know whether you might need assistance on the road. For example, the best Phuket car rental companies meet all of those requirements, so travelers coming to the Phuket airport have several good options to choose from.
Choosing the right car for your needs
In order to select the most appropriate model, you need to plan your activities in advance. Knowing where you intend to travel and how many passengers you'll take is the first step towards choosing the right rental car. Larger vehicles give you some flexibility regarding the size of your party, but they typically spend more gas to cover the same distance and could also be more expensive to rent. Tourists who enjoy rides through the countryside may be better served with a SUV, but again this luxury comes at a price. Finally, visuals are important too – if you pick the wrong color, you are sure to hear about it from your beloved ones.
Rent a reliable vehicle to drive your family around
When you settled all the details regarding choice of the vehicle and length of the lease, you can turn your attention to inspecting the car. You should make sure that brakes and signals work without issues, and that a spare tire is in usable condition. Most rental companies will fill the tank before handing you the keys, but this is another important detail that shouldn't be left to chance. It would be devastating if the car just stopped for whatever reason while you are on a journey with your family, so it's much better to double check everything before you sign any papers. To reduce the chances of car problems, you should always rent from a well-known company that has favorable online reviews and enjoys good reputation among the local population.