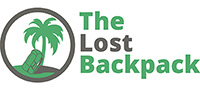 Europe's Most Unusual Road Trips
Taking a road trip is one of the best ways to explore a new place. It gives you the flexibility to stop off and investigate remote places that catch your eye and spend as long as you need to truly get beneath a destination's skin.
This is particularly the case with some of the more unusual road trips in Europe. Hire yourself a car, gather your nearest and dearest around you and give yourself the luxury of driving around Romania or undertaking an adventure around the Norwegian fjords.
Read on to find out the quirky places on the continent that we think you should experience from behind the wheel.
The Transfagarasan mountain road
This 56-mile long road in Romania is among one of the most scenic in the world, as it takes in the Fagaras mountains that make up part of the Transylvanian Alps. Running from Bascov near Piteçti it ends at Cartisoara in the Olt valley after gaining a height of 2,134 metres and then dropping once more.
Planning to undertake this epic road trip requires some careful preparation as the road is closed due to snow for a large part of the year. But do not let this deter you, as it is normally navigable between June and October.
Skilled driving is required due to the dramatic hairpin bends that characterise the road, but it is well worth it for the myriad tunnels and viaducts make it particularly interesting. Be sure to hire a car you feel comfortable driving.
Jeremy Clarkson once declared that this road is the best in the world when the Top Gear team was filming on it. A long tunnel stretching for half a mile, which took 6,000 tons of dynamite to blast through the rock, is a stunning highlight.
The Norwegian fjords
When it comes to road tunnels it is Norway that holds the crown with the longest example anywhere in the world. This mighty feat of engineering can be found on a route that takes drivers from Bergen to Trondheim, passing fjords, mountain scenery and incredible waterfalls.
If undertaken in summer this amazing road trip can be combined with camping. There are no rules against setting up your tent in the wild in Norway. This gives you added flexibility, allows you to stay in beautiful settings and helps you keep to a budget.
Be sure not to miss the Tvindefossen waterfall with a drop of 110 metres and the stave church at Kaupanger. This wooden structure is the largest building of its kind in the Sogn region and has been made using the traditional techniques prevalent in the area. It has 22 staves to support it and a crowning spire.
The Alpine road
Stretching for 300 miles between Lindau and Berchtesgaden the Alpine road is a rollercoaster of twists and turns. From our perspective that is what makes it such a road trip, but make sure you have a good navigator as it is easy to get lost.
As well as the fantastic scenery of the Bavarian Alps, you and your merry group of road trippers will spot fairytale castles, quaint little villages and beautiful meadows. Remember to factor in the time to stop off and explore these places when planning your itinerary.
Driving on German roads can be a lot of fun due to the wide lanes and high speed limits and you are likely to feel as if you are in a continental car advert.