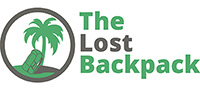 Holidaying in Catalonia
Located in northeastern Spain, the region of Catalonia is one of the most popular tourist destinations in all of Europe. Offering visitors a wealth of eclectic sights and experiences, this location is ideal to suit a variety of desires and budgets. So, it is a great idea to highlight a few of the main attractions that Catalonia has to offer and a handful of sure-fire tips that will guarantee a pleasurable stay.

The Majestic Mediterranean
The majority of visitors will visit Catalonia due to its proximity to the Mediterranean coast. This allows cities such as Barcelona, Girona and Badalona to remain quite temperate even during the winter months. Indeed, hundreds of kilometres of some of the best beaches in Europe can be found here. As many of these beaches are located within a stone's throw of most of the major tourist attractions, getting to and from the coast is never a challenging problem.
Inviting Temperatures
As you may expect, some of the most frequented destinations boast a warm climate throughout most of the year. In fact, the coastal locations will rarely drop below freezing and it is not entirely uncommon to spot a tourist or two sunning themselves even during the months of January and February. During the summer, temperatures can soar well above forty degrees and the Mediterranean can become quite warm as well; a perfect way to beat the heat. While it has a tendency to rain during the months of March, April and September, most instances are rather short lived and it will not be long before the sun once again returns.

Inland Attractions
However, we must not forget that Catalonia is respected for its mountainous peaks and some truly unforgettable inland locations. One of the most popular locations is known as Vall de Nuria. From cities such as Barcelona, visitors can enjoy a scenic train ride into the Pyrenees mountains that are located just below the border of France. Skiing is very popular and numerous resorts abound that will offer truly luxurious accommodations.
Some tourists will prefer to utilise a car hire service to view these wonders from a first-hand perspective. This is a excellent way to appreciate the rolling hills and the quaint villages that seem to have been lost in time. If this the case, it is always wise to purchase car hire insurance. This can mitigate the impact of any unforeseen circumstances should they occur during an excursion.
Finally, there are a number of free attractions to be enjoyed. Notwithstanding the natural beauty of Catalonia, modern works of art such as the Sagrada Familia and the famous medieval Cathedral of Barcelona are as memorable as they are breathtaking. These locations will serve to punctuate what can only be called one of the most unique and enticing locations in all of Europe. As the popularity of Catalonia continues to grow, we should only expect that an even greater number of tourists will arrive at this holiday destination into the future.