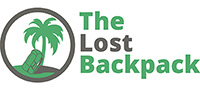 How to go gorilla trekking on a low budget in Bwindi Forest Uganda
Going on safari is an experience many backpackers yearn to have during a trip to Africa – until they look at the price tag. Yes, it's true: many safaris, like treks to see the gorillas in the Bwindi Forest in the mountains of Uganda, can cost thousands of dollars.
However, these are price points attached to luxury expeditions: if you are on a budget, know that there are options that cost much less than the trips you've read about.
In today's blog, we'll share how you can go gorilla trekking on a low budget in Bwindi Forest Uganda.
Go during the low season
Gorilla tours (and safaris in general) tend to be rather expensive, as they are multi-day experiences which have high operating costs. However, you can lower the cost of your experience by opting to travel to Uganda when business is slower.
This tends to be during the rainy season when the wet weather makes jungle treks less appealing for those accustomed to comfort. In the Bwindi Forest, booking for the months of April, May, and November are your best bets, as this is when rainfall in this highland region is at its highest.
Pack plenty of rainproof gear, and you'll get along just fine as you save money on this bucket list activity.
Stay at a basic accommodation
Travelers of all budgets dream of seeing our genetic cousins in their own backyard. As such, you'll find more than just luxury lodges at the gates of Bwindi Forest National Park. Accommodations include places like the Trekkers Tavern Cottages, which cater to those of more modest means.
Despite the simple furnishings within the rooms, though, you'll still be treated to some outstanding local hospitality. Meals are prepared on the premises for guests, and while you dine, room staff place hot water bottles in the beds to help keep guests warm in what is a surprisingly chilly place for many visitors.
Opt for a shorter tour
There are many options available for those looking to go on a gorilla safari, including the length of one's tour. The longer packages include alternative activities which introduce travelers to other attractions for which Uganda is famous.
As a backpacker, however, you will be glad to know that there are bare-bones packages available which get you from the airport to Bwindi Forest National Park, into the jungle to see the gorillas, and then back to Kampala on the third day.
Many of the extra activities in the longer package tours are things you can organize independently, so don't worry: you aren't missing out on much by opting for the cheapest gorilla tour package.
Peak experiences really are worth the money
At the end of the day, paying $600 USD to see the gorillas might be a tall order for some budget travelers. However, some of the best experiences in the world don't come cheap.
They are worth every penny one spends on them, making worth your while to save up for them before heading out on any trip. And so it is with gorilla trekking: you might have to save up a healthy chunk of money just for this activity alone, but it will likely end up being the highlight of your backpacking trip through Africa.
Otherwise, if gorilla trekking is out of your budget, there are plenty for more affordable adventures you can do in Uganda.