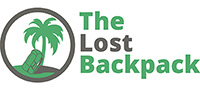 Seeing Durban, South Africa on a Budget
Even though South Africa is considered to be a developed country (the only one on the entire African continent), it is by far one of the cheapest first world nations on Earth. With a low cost of living relative to richer nations, and most other currencies in the world enjoying a favourable exchange rate to the Rand, one can explore this naturally and culturally diverse subtropical nation without worrying too much about the side effects of their wallet.
Durban is a popular destination on South Africa's Indian Ocean coast, and while things here are cheaper than in Jo'Burg or Cape Town, it still pays to keep an eye on your travel budget so that you can extend your stay in South Africa as long as possible. As such, cook with food from markets or grocery stores, or try the street food, stay in guesthouses and hostels (Tekweni Backpackers is a popular choice), and favour experience that cost little or nothing.
With respect to the latter topic, we have put together three activities that will minimize Durban's impact on your bank account, while maximizing the amount of fun and learning that you will have for the small amount of cash that you will be spending. Let's hop to it…!
1) Durban Botanical Gardens
Being a popular gathering place for Durban locals on the weekends (particularly during wedding season), spending a few hours at the Durban Botanical Gardens will give you an insight into the flora that exists naturally in this corner of South Africa. Of particular note are plants dating back to the age of the dinosaurs that have been cultivated from gathered seeds of the last remaining cycad plants in nearby Zululand. Essentially, this makes these cycad plants living fossils, as they are almost extinct in the field.
2) Check out the Indian District
Back in the 19th century after slavery was abolished in South Africa, indentured servants (paid but bound to a defined period of servitude) were imported from India to take up the slack. Later in that century, traders followed in their footsteps, developing a sizable Indian community within Durban.
This has created the Indian District, where you can find exotic textiles and clothes, aromatic spices, and the unique Indian-South African hybrid cuisine that has given rise to dishes specific to South Africa like bunny chow, which is a quarter loaf of bread that has been hollowed out and filled with an insanely delicious curry.
3) Surf or relax along the Golden Mile
A year round average ocean temperature above 21 degrees Celsius, a subtropical climate which sees the sun make an appearance more than 300 days per year, and alluring white and gold sand beaches that are conveniently located within city limits make hitting the beach in Durban an alluring prospect. The swells off the shore here are consistent and of a moderate height most of the time, making it a great place for novices to pick up the craft.
While the beach does have a reputation for shark attacks, bear in mind these incidents generate much more fear than the actual danger they present, with the vast majority of bathers going to the beach and making the return trip home every day without incident.