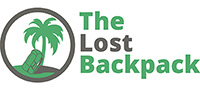 Don't Fly the Friendly Skies: Alternatives to Airplanes
Sick of flying, or just want to get to your far-off destination in a more adventurous fashion? There are many alternatives to airplanes out there that will help you get there in a manner that is far more exciting than the yawn-inducing process of taking a long-haul flight. Let's explore them together…
Buses: not as grungy as you think
For a long time, buses have been pilloried as the transport refuge of the underclass. This snobbish assessment doesn't stand up to the facts though, as a generation that has increasingly eschewed cars for public transport has found that the likes of Greyhound and Megabus provide large, comfortable seats, power points for charging gadgets, and even on-board wi-fi.
In many countries overseas, buses are the #1 preferred method of long distance travel, a fact that has made amenities like seat back entertainment systems and in-ride meal service a thing on these bus lines.
Trains: long-distance travel, re-humanized
Prior to the automobile age, train travel was a grand romantic thing, enabling the growing middle classes of the developed world to explore beyond their local communities to lands that were further afield for the first time. The fact that this form of travel went out of style in the increasingly fast-paced 20th century didn't make that experience any less true, as those migrating back to the rails have found out.
The trains of the 21st century in many parts of the world are faster and more efficient for the most part, and even when they are still on the slow side, their plodding pace allows one to see the world living its life one day at a time, up close and personal.
With interconnected networks, it is possible to depart London, and arrive in Saigon, Vietnam within a couple of weeks of continuous travel. It is a bit of a marathon, but most epic travel experiences tend to be this way. Try it for yourself soon!
Cargo ships: x1,000,000 the adventure of a long haul flight
While one would expect cargo ships to be an industrial environment that wouldn't tolerate the presence of penny-pinching, adventure overdosing backpackers, the reality is that many of these steel leviathans offer spare cabin space to travelers like yourself.
Some want to experience modern life on the high seas, some are seeking to save some coin, while others still have conditions that preclude them from flying. Whatever your reason, have travel insurance with evacuation cover, and be sure to book up to six months in advance.
When you do board, don't be shocked when the captain seeks possession of your passports, as they need them to properly liaise with immigration officials at your port of arrival. Don't forget to bring DVD's, a computer filled with media, or plenty of books with you, as internet is generally NOT available on these multi-week long voyages.