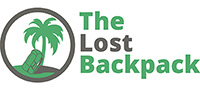 Doing America on a backpacker budget: our top highlights
Although it is not set up for backpackers and not promoted as a destination for budget travelers, America is an essential world destination that is well worth the effort to explore.
You don't have to see it all in order to get the full picture; even if you visit some of the American attractions that are included in the list below, you will likely walk away from your trip with an experience that you will be satisfied with.
1) New York City
New York City can be an intimidating place when it comes to travel costs, but there are ways to enjoy this iconic American destination on a budget.
Want to get that perfect photo of the Statue of Liberty? Ride the Staten Island Ferry for free and zoom in with your camera.
Strolling the green spaces of Central Park doesn't cost a dime, and getting a bite of some famous New York style pizza can cost as little as a couple dollars a slice.
Although hostel prices in New York can be high, there are some totally decent options available for $30 USD per night within city limits.
2) Orlando
If your parents never took you when you were a child, you owe it to yourself to experience Walt Disney World and the other theme parks in Orlando.
Even though these resorts were built with children in mind, they have plenty of attractions that will appeal to adults as well.
Roller coasters like Space Mountain, some of the steepest water slides in the world at Blizzard Beach, and some excellent nightlife options mean that there are plenty of things for backpackers to do, should they decide to splurge on an experience of a lifetime.
3) New Orleans
If you are looking for an American destination with some serious culture, you will have a hard time finding a better candidate than New Orleans.
The final destination for a large segment of the Acadian diaspora, which was set adrift in 1755 after the British took over the territory of Acadia (present-day New Brunswick, Nova Scotia, and Prince Edward Island) and expelled all French-speaking residents that wouldn't pledge allegiance to the crown.
These new arrivals settled into their subtropical surroundings quickly, helping build up the City of New Orleans together with French settlers that had been there before them.
Start your day in NOLA by having some beignets and cafe au lait, then check out some of the most unique and beautiful architecture in the United States by taking a stroll through the French Quarter.
If you plan your arrival well enough to arrive during Mardi Gras season, you will also get to take in one of their trademark neighborhood parades, which is a fabulous affair that does not cost a dime to witness.