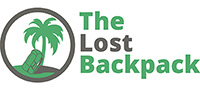 Taking a Bite of the Big Apple: What to Do When Visiting New York City
From the world's leading museum of modern art and major global entertainment centres to a thriving nightlife and iconic landmarks, New York City is one of the few places in the world that truly has it all and will have you coming back time and time again.
With so much on offer, planning your itinerary can be difficult. So here are just a few of the things you must do when visiting NYC.
Tourist hotspots
If you're visiting New York for the first time, there are a few must-see sites. Completely mesmerising from the instant you arrive, Times Square is the reason New York has earned the nickname The City That Never Sleeps. The bustling square, which is among the globe's most visited tourist attractions, is the brightly illuminated hub of the Broadway Theatre District and plays a leading role in the world's entertainment industry.
The Statue of Liberty, a universal symbol of freedom and democracy, is just a short ferry ride away and also well worth a visit.
New York is also the place to pay a visit to the 9/11 Tribute Centre, which honours the aftermath of rescue and recovery, celebrates the community and acts as a memorial tribute from the families of this disaster.
Green spaces
Cycling through Central Park is a great way to momentarily escape the buzz of the city. Enjoy 843 acres of idyllic scenery and tranquil hush as you pass by gardens in bloom, shimmering bodies of water and meandering paths.
Take a breather at the Bow Bridge, a cast iron arch that is one of the park's most photographed attractions.
Another oasis that provides a serene and peaceful haven is Brooklyn Botanic Garden. Giving locals and tourists the opportunity to have a leisurely stroll through the fragrant rose garden and the distinctive Japanese Hill-and-Pond Garden, it's a great place to just relax.
Panoramic views 
Where best to enjoy the spectacular cityscape than from the top of New York's tallest structure? The Empire State Building has been a true icon of New York City since 1931 and has featured in countless movies, making it a prime attraction for visitors to the city. The view from the 86th floor observation deck is quite literally dazzling by night.
With so much to see in this non-stop city, look for New York City hotels that are slap-bang in the centre so that you can wake up to these incredible attractions right on your doorstep.