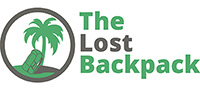 Christmas destinations that make for envy-inducing Instagram posts
Looking for some Christmas destinations that will make your family and friends green with envy at your adventures? These places will do the trick nicely … read on for the dirty details…
1) Belize
Ever dreamed of having a Calypso Christmas? If this sounds oddly alluring to you, then Belize might be the perfect place to get your butt to this holiday season. Sprawled out on the communal deck in front of the Lazy Lizard in Caye Caulker, you'll have just enough of a cell signal to snap a selfie along with your fellow lazy backpackers.
Get some aquamarine water, drooping palms, and a sweating bottle of Belkin Beer in the background, and you'll have your snowbound friends back home feeling pangs of jealousy towards you. What a jerk you are! 😛
2) Thailand
Want to go somewhere even more exotic than Belize? How about switching sides of the globe and heading for the Land of Smiles.
Christmas may be nothing more than an excuse for the corporations here to prod already shop-happy Thais to drop even more money on a holiday that don't traditionally celebrate, but you and your traveler friends will rule the day as experienced practitioners of this western holiday.
As a transplanted foreigner, having Pad Thai sent to your Instagram account while your family is gnawing on turkey is bound to spawn some interesting comments from people that haven't interacted with you in a while.
3) Australia
Ever wanted to go to the beach and go surfing after opening presents on Christmas morning instead of shoveling the walk? You can count us in as well mate!
Down Under, this is a reality for the locals, so do what they do: don a Santa hat and your boardies and head down to Manly Beach, where every young Australian not roped into FFF (forced family fun) will be there with their mates having a piss up while the more athletically inclined rip up the surf.
Want to send a picture of a Christmas tradition that turns everything your folks back home know on its head? Snap an Instagram of this scene and their collective mouths will be agape!
4) Germany
If you are comfortable with keeping it cold this Christmas, then head over to Germany, where our uber-efficent European cousins know a thing or two about living Xmas to the max. Their markets have suddenly become a hot trend around the world, and for good reason: they freaking rock!
Baked goods, spicy mulled wine, and kick ass Christmas gifts can be found everywhere … selfie yourself in front of one of these market stalls, and your last minute bailing friends will wish they committed to this adventure with you.