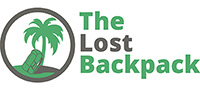 5 Foods to Try in Thailand
Eating while you're traveling in Thailand doesn't have to be restricted to just consuming Eastern versions of tried and true Western dishes. In fact, the cuisine of Thailand is home to countless delicious and incredible dishes that serve as paragons of Thailand's home cuisine.
In Thailand, the main aspect of its cooking focuses on the preparation of light dishes with a very strong aromatic element—not to mention, the spiciness Thai dishes are known for. Thai food combines and balances the four of the main taste-related principles—spicy, sweet, sour and salty.
If you're planning to visit Thailand anytime soon, here are five different dishes you may have heard about—or have just learned about now.
Som tam is a salad made from shredded green papayas, shrimp, tomatoes, peanuts, chili peppers, and garlic; it's also one of the most popular Thailand dishes. Som tam's flavor profile combines all elements of sweet, salty, sour and spicy, making it a very tasty and refreshing dish to eat.
The Thai dish Khao mok gai is a simple dish that evokes the thought of comfort food. Khao mok gai consists of slow cooked and marinated chicken covered in a literal mountain of sweet yellow rice. Chili or mint sauce is usually served alongside it, so you can pour it over the dish.
Satay is another Thai comfort food that also doubles as street food. You'll most likely run into stands selling skewers upon skewers of satay on Thai streets. Skewered beef, pork or chicken is what you'll typically find in regards to satay in Thailand; these tender skewers of meat are served with a creamy peanut sauce made using coconut milk and a refreshing vinegar-dressed salad.
Khao soi is a Northern Thai dish, found mostly throughout the Chiang Mai section of the country, though you may find it in other places, though not commonly. A thin, coconut milk infused curry soup is combined with broad wheat noodles, meat and a dash of fried noodles as garnish creates what's known as khao soi. In the curry itself, the spices star anise, cinnamon and cardamom are usually used.
Roti is a southern Thailand staple food with origins from India. This food mainly consists of thin and layered pancake, that can be served with many dishes. You may see roti served with savory curry dishes or stuffed with different meats and rice, fruits and other sweet foods. Roti is commonly found at street vendors slathered with sweet-flavored condensed milk.