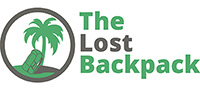 Best Value Hotels in Playa Del Carmen
With Cancun and its Hotel Zone being built out to its maximum extent, those looking for a more peaceful alternative to this rollicking resort area have been spending their time in Playa Del Carmen. This has fuelled the growth of all-inclusive resorts within town and up and down the coast, but price points here are well out of the price range of the backpacking masses.
However, you shouldn't worry about paying through the nose for a variety of accommodation options, as the rapidly escalating popularity of Playa Del Carmen has given rise to a large number of value oriented hotels that offer a counterpoint to the previous mentioned luxury resorts. The best value hotels in Playa Del Carmen will amaze you will the services that they offer, for a price that can't be beat.
1) One Playa del Carmen
With the latest in modern design concepts, One Playa Del Carmen offers a comfortable and stylish place to stay in town without busting your bank account. For $548 over seven nights (which includes breakfast), you are still within a reasonable walk to restaurants, nightlife and the beach, without all the noise that accompanies this activity.
Further, it is located beside one of Playa's two ADO bus stations, giving you easy access to transport to other locales in the Mayan Riviera. Comfortable mattresses and above average bathroom facilities round out the amenities here, making it a great option for backpackers that are looking for a splurge that won't add too much stress to their budgets.
2) Apart Hotel Casaejido
Looking to hang out with the locals in Playa Del Carmen, but seeking a hotel with a reasonable level of quality? Apart Hotel Casaejido offers this on the other side of the Federal Highway, and while it is a bit too far to comfortably walk to 5th Avenue or the beach, those who wish to be completely separated from the beach scene will like what they find here.
The accommodations are made in the style of studio to two bedroom apartments, but there is a bed and breakfast on site as well if you are seeking a more atmospheric room option. The apartments grant you the option to cook for yourself, as all the utensils and equipment that you need to prepare full meals are available, and with friendly and caring owners, you won't believe that $471 is all that you will spend for a stay of one week.
3) Barrio Latino
If you want to be as close as possible to 5th Avenue and the incredible white sand beaches of PDC without having to loot the ATM constantly, then Barrio Latino is one of your best options to be close to the core.
With nice touches that include free calls to 36 countries and lightening fast wi-fi that compliment backbone offerings that include spotlessly clean rooms and an unbeatable location, Barrio Latino will prove to be an excellent choice for those that want a great stay in the heart of it all.