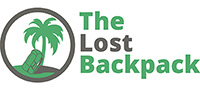 Best value accommodations in Paris
Out of all the cities in the world, there are few that have the universal appeal that Paris does. However, with this demand comes high prices, making The City of Lights a challenging place for travelers on a strict budget. Therefore, it is vital to be vigilant when searching for the best value accommodations in Paris, as while there are a quite a few cheap spots, many of them are mediocre at best as far as quality goes.
Looking for affordable hotels and hostels in Paris that will give you a comfortable and stylish base from which to start and end your day in this fabulous city? This guide will pick out the best of the bunch for you below…
1) Pariscoree
Seeking a serene, clean environment with hosts that are dedicated to making sure that your stay in Paris is a pleasant one?
Staying at Pariscoree is a great way to ensure this, as this hostel offers a ton of free resources to help you plan your adventures around the City of Lights, while providing a quiet environment that will enable you to get a restful night's sleep.
The latter point is encouraged by an enforced schedule for use of showers and the dining room, which will guard you from an impromptu dinner at 1 am from waking you with cooking smells.
2) Alfa Hotel Nation
Seeking a hotel environment without having to pay a king's ransom for the privilege of privacy? Alfa Hotel Nation is one of your best values in Paris, as they grant you your own space that is clean and quiet. Its location is another attraction, as it is located in a residential neighborhood that has no shortage of cute cafes and nose-teasing bakeries, all while being far away from the tourist hordes.
3) Trendy Hostel
Those that want a lively and young atmosphere that will be easy on their travel budget will love Trendy Hostel. Featuring an under 35 age cap that keeps out party-pooping and creepy old folks, this place will keep the vibe lively, as the staff do their best to encourage guests to have fun during their time in Paris.
Those that lament sacrificing privacy while jumping from hostel to hostel will love the fact that bunks there feature a privacy curtain, allowing you to trick your brain into thinking you have your own space when the time comes to settle down for the night.
4) Cecilia's Guest House
If you want to experience a bed and breakfast style accommodation experience during your stay in Paris, the budget-minded traveler will enjoy booking a few nights at Cecilia's Guest House. Each studio in this guest house is self-catering, meaning you can bring home an armful of fresh groceries from local markets and bakeries and cook for yourself. The garden out back completes the place, and is the perfect spot to enjoy a leisurely breakfast before hitting the town for a long day of sightseeing.