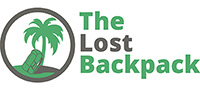 5 Cool Hotels in Europe
Europe is among some of the world's leading destinations for visitors and tourists. There are plenty of different destinations such as Spain, France, Italy and Germany. Leading city destinations such as Paris, London and Milan are also high on the lists of most popular tourist destinations in Europe. Some of the coolest hotels in Europe include those that offer great accommodation, quality customer care, impeccable services and excellent facilities. The following are among 5 cool hotels in Europe.
Anastasis Apartments in Greece. This is a hotel located in Imerovigli, Greece. This hotel is highly rated by travelers, tourists and visitors from around the world. This beautiful hotel is well built and guests are personally received and welcomed to the hotel by the customer service representative. The hotel is very attractive and beautifully designed. The services are excellent according to many reviews. All rooms have amazing, panoramic views and a lovely balcony. There is a fantastic menu with a wide array of sumptuous meals. The hotel also offers complementary afternoon tea as well as evening drinks.
Another top hotel in Europe is Castlewood Hotel in Dingle, Ireland. This great hotel is a well loved Bed and Breakfast. The hotel is located next to a lake and provides scenic views to its visitors and guests. Guests receive a very warm welcome from the hotel proprietor and are show to their luxurious rooms. The meals served are fantastic while the rooms are warm and very clean. It is ideally located about 5 minutes from amenities such as shops, restaurants and public transport.
The Loch Lein Country House in Killerny, Ireland is another top ranked cool hotel in Europe. This hotel is a lovely and picturesque hotel. This hotel receives excellent reviews on its sheer beauty, magnificence and the excellent services that visitors get to enjoy. It is also set in some really beautiful surroundings, providing for an all round exciting stay.
The Golden Well Hotel, located in Czech Republic, is a leading hotel in Prague. It is also ranked as the best hotel in the city of Prague with many guests in agreement regarding the impressive nature of the hotel. The hotel delivers to the satisfaction of all its guests in all ways.
The Wellness Hotel Casa Barca is the other cool hotel in Europe. This particular hotel is located in Malcesine, Italy.
All these great hotels are highly rated by thousands of guests who have had great experiences and wonderful stays here, making them the 5 cool hotels in Europe.
Photo credit here.