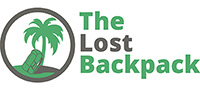 Best value accommodations in Bangkok
Travel in Southeast Asia can be a glamorous affair, but after a while, the road and an endless stream of budget digs can take their toll on your psyche. Every once in a while, you need to splurge to recharge your batteries so you can keep your flame of passion for travel alive.
Seeing how many trips throughout the region pass through Bangkok, we know that this is the perfect place to treat yourself. While accommodation in Bangkok is cheap, this doesn't mean you should limit yourself to dingy budget guesthouses or backpacker hostels, as this is a rare opportunity to experience a high-level hotel experience at a price that would barely get you a smokey smelling motel room back home.
By giving yourself a chance to enjoy the best value accommodations in Bangkok, the place where you'll stay during your time in BKK will be as much of a highlight as the attractions that make this city one of the most visited in the world.
1) The AETAS Lumpini
Located a short walk from the lush oasis of Lumpini Park, Bangkok's answer to Central Park, The AETAS Lumpini is a modern hotel with a level of service that speaks truth to Thailand's reputation of being a place with hospitable people. Combining this with comfortable beds, a refreshing pool that comes with its own bar, and a location that is mere steps from Bangkok's robust mass transit system, and AETAS Lumpini is well worth $80 USD it costs for a night's stay.
2) Villa Phra Sumen Bangkok
If you'd prefer a place closer to the attractions of old Bangkok, then Villa Phra Sumen will prove to be a spot that will be most acceptable to you. Designed in a modernist manner with polished concrete walls, plush bedding and a strong shower, this cocoon in the midst of the old city is the perfect place to get over your jet lag while having attractions like Khao San Road within a ten minute walk. Close enough to enjoy, but far enough away for a peaceful sleep at night.
3) Phranakorn-Nornlen Hotel
Want to stay in a place that embraces your inner hipster? If so, then Phranakorn-Nornlen Hotel is a choice you won't want to pass up. With the interior design blending traditional Thai elements with retro pop art and kawaii (cute) conversation pieces, you'll love every moment spent in the common areas of this family run establishment.