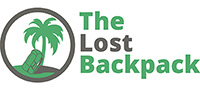 Best live sport experiences in the United Kingdom
When traveling in the United Kingdom as a sports fan, there is much to take in and experience, as this nation is home to many of the world's finest athletic traditions. From exciting equestrian races, to thrilling action in the most elite football leagues in the world, the best live sport experiences in the United Kingdom are but a ticket purchase away. The following are three events that are sure to please even the most demanding fan…
Check out the Grand National in Liverpool
Be sure to check out William Hill's Grand National day, as it is a day of horse racing excitement that rivals any equestrian event that you have experienced before. Unlike most other meets involving thoroughbreds, the Grand National differs in that it is a steeplechase event, forcing jockeys and their steeds to leap over hurdles, fences, hedges and watery pits between the starting gate and the finish line.
The race also occurs within close proximity to Saint Patrick's Day, and with a ferry plying the waters between Ireland and England docking nearby, many Irish mix in one of the best live sport experiences in the United Kingdom with the boozy fun that comes along with the feast day of the patron saint of Ireland, making a fun time to be in Liverpool.
Witness some epic rallies at Wimbledon
Summer is a splendid time to be in the United Kingdom, and there is no sporting event that heralds its arrival quite like the Wimbledon Championship. This tennis major is one of the few remaining tournaments in the world that are still played on a grass court, dating back to an era when the tournament model was a novel concept.
As such, it is not surprising that it has the distinction of being the oldest tennis tourney on Earth, and with the construction of a retractable roof over Centre Court to prevent rain from ruining top line matches, attending Wimbledon will prove to be much more exciting than you'll ever anticipate.
We recommend attending a doubles match, as the transitions and lightening fast reflexes required to win at this variant of tennis will have you on the edge of your seat through every set.
Watch a live football match at a number of different stadiums nationwide
Whether you sit down with the Red Devils (Manchester United fans) at Old Trafford, or take in a grassroots football league where players take part for the passion of the game rather than for the money, taking time to take in a match is essential for any traveling sports fan.
Football (or soccer as Americans know it) was born in the United Kingdom, and it is as interwoven in the nation's cultural fabric as baseball is in the USA or hockey is in Canada. Feel the energy as the game begins, and as the home side edges closer to getting the first goal.
Sing along as fervent supporters revel in the thrill of winning, and join them at the pub as fans empty out into the streets as the conclusion of the match. There are few experiences like an English football match game day anywhere else on the planet!