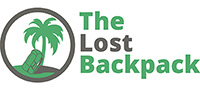 How To Get A Ski Resort Job In Canada
As an avid skier or snowboarder in your home country, you have long idolized the heroes and heroines of your sport, who have carved up the wild, difficult to tame peaks of the Canadian Rockies, leaving you longing to do the same.  As such, you have actively contemplated seeking out a job at one of the many mountain resorts that dot the rugged mountains of Western Canada. Doing so would not only allow you to practice what you love and get paid for it financially and in terms of a free lift ticket, but also as a means to see one of the more expensive countries on Earth with greater ease.
However, the complexities of searching for work overseas has gotten you stuck mentally.  What are the steps that one takes to get from Australia or England to the slopes of Whistler/Blackcomb as a ski instructor or a lift operator?  Fear not, as we have lain out what you need to think about and do, step by step, in today's article.  Check it out below!
Before you begin the process of applying, if possible, take courses in avalanche safety if they are offered in your jurisdiction.  Failing this, a course certifying you in wilderness first aid will boost your case when you present your resume to a hiring manager for the hills you hope to work for.  Additionally, taking ski instructor courses at your local hill the season before your big adventure in Canada will make it easier to get a job instructing punters on the art of skiing or boarding, so get busy!  Finally, those seeking a ski patrol job should seek out a volunteer position at their local hill, so that you will know all the basics of the position when the time comes to pay you for your services in saving lives on the hill.
Following this, be sure to take the first step that every traveler has to go through before applying for a job in Canada, which is to submit your paperwork for a Canadian Working Holiday Visa to the government of Canada.  As long as you are under the age of 29-35 (the limit varies from nation to nation, so be sure to check first), have a clean criminal record, and have $2,500 Canadian dollars saved up in the bank, you should be good to go!
Next, research and see if a major Canadian ski resort is participating in or putting on a job fair in your home country.  If they are, tweak your resume, put on some fresh business casual attire, and bring your smiling face to the event.
Alternatively, you could just show up in October in Alberta (November in British Columbia) and conduct your job search on the ground.  Be sure to sign up at a hostel that offers a job seekers package, where you can get a reduced rate for the longer stays that are necessary to find a job in your resort town of choice. Finally, do stick around until the end of the season, as it will bode well for future gigs on the road, and it will preserve the year-end bonuses that many employers offer their charges.
Ultimately, ski jobs in Canada tend to bring foreign workers the winter of their young lives.  So hang in there through the busy, frigid shifts on the hill, be sure to have fun at the end of the day, and save up some money so you can take in a bit of Canada before the time comes to think about a summer gig in the Great White North!