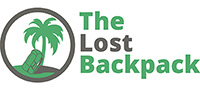 Best hostels in Milan
Of all the destinations in Italy, none quite have a sense of style in the same way than Milan does. From its world famous cathedrals to its abundant museums and storied cultural institutions (like the vaunted La Scala Opera House), the Italian ideal of La Vita Bella is well represented here.
However, all this glamor doesn't come without a big price tag, as almost every aspect of one's stay in Milan will come with a wallet chafing cost. To help save money in the area's where you can sacrifice a bit (like lodging), the best hostels in Milan deliver at least adequate service for a price that will give your travel budget some breathing room.
1) B&Brera
Styled more after a bed and breakfast than a traditional hostel, B&Brera is a unique place to stay that also happens to be one of the best value accommodations in Milan for the frugal backpacker.
For €30 a night, you get a place that feels like home, a hot breakfast that will get you going in the morning, and a friendly owner that will enliven your experience during the duration of your stay here.
Located in the midst of Milan's Chinatown, excellent restaurants are within walking distance, and a metro stop close by will allow you to access the remainder of this city's attractions with ease.
2) Hotel Alba
Looking for a place to stay that is close by Milan's heavy rail station? Hotel Alba is an affordable option that will save you money in addition to saving you time.
Located in a lively neighbourhood, there is no shortage of restaurants and bars that will help you pass the time before bed, and with strong wi-fi throughout the building, those that prefer to stay in will have plenty of options to entertain themselves before settling down to a restful night's sleep.
3) Ostello Bello Grande
The price of this hostel is a gasp inducer for those not accustomed to the high prices in Italy, but you will definitely get your money's worth at Ostello Bello Grande.
From a Wii in the common area, to a spectacular rooftop terrace, the amenities in this place are all on point, and they are all complimented by a staff that actually cares about the travelers in their care, a quality that is hard to find in most hostels in this town.
Breakfast and dinner are included in the price, as is an alcoholic drink to welcome you, making this place far and away your best option in Milan.