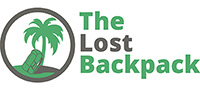 Amazing ways to experience Europe in autumn
It is undeniable Europe is most popular during summer, as it is when temperatures rise and festivals are in full swing.
However, this means big crowds, especially when you consider everyone on the continent and those from America and Asia are all on holiday.
Those touring the continent in autumn will have a better experience, as the crowds are less intimidating, the weather is still pleasant, and most attractions are still open at this time.
Wondering what to see during this season? This article will show you what you can see and do in Europe during the fall.
1) Cruise along one of Europe's great rivers
A great as budget travel is, it can be fun to splurge every once in a while. One of the best ways to do this when traveling in Europe is to go on a river cruise.
Unlike ocean-going cruise ships, river cruise boats have a smaller footprint and have a more intimate and luxurious feel.
Everywhere you go, you'll be surrounded by the landscapes of Europe, complete with vineyards, centuries-old buildings, and trees ablaze in fall colours.
If you have a few thousand dollars lying around, consider treating yourself to this amazing experience.
2) Go on a road trip through the Scottish Highlands
If you are really big on leaf peeping, there are few better places in Europe than the Scottish Highlands.
In the northern reaches of Great Britain, the Scotland Highlands are carpeted with deciduous trees and shrubs that come alive with brilliant reds and oranges in autumn.
Rent a cottage and embrace the morning chill with a coffee infused with a shot of single-malt whiskey in hand.
Do this as you watch steam rise from a nearby loch, as it is an experience you won't soon forget.
3) Discover Bruges, Belgium
Bruges is a popular tourist destination that gets crammed with tourists every summer. If crowds bother you, why not wait until fall to discover this quaint and charming city?
Known for its architecture, you'll be able to admire Bruges' buildings without having to wade through a non-stop series of tour groups.
With plenty of high-quality hot chocolate, liege waffles, and hot chips available to warm your insides, autumn is an awesome time of year to discover this Belgian treasure.
4) Start with Oktoberfest and go from there
Of all the festivals that take place in Europe in the fall, Oktoberfest is by far the most popular. We encourage you to attend, as the fun that comes with consuming ten days worth of libations should be experienced by any drinker at least once in their lifetime.
Once you have recovered from your final hangover, though, don't jump on your return flight home straight away.
Head down to Neuschwanstein Castle, where fall colours will make for amazing photo opportunities.
Those more into wine than beer will love Wurstmarkt, which serves up over 300 kinds of wine to go with some of the best sausages you'll ever taste.
Still around by October 3rd? Make plans to be in Berlin, as it is on this day when the reunification of Germany and the fall of the Berlin Wall is marked.