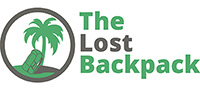 Great Places to Party in Berlin, Germany
There is no other city like Berlin, Germany in the world for parties. They can go on for days or you can spend on full day at the party. Berlin is known as the best city for nightclubs in Europe, and other parts of the world. Many people choose to fly to Berlin to spend their weekends there than stay at home.
Berghain
Berghain is one of the top party places in Berlin. It faces vast wastelands of industry between Kreuzberg and Friedrichshain, which is how it derived its name. It actually used to be a power station, which is why the building is made from concrete and steel.
The music played at Berghain is mostly techno and best house, where DJs are allowed to play as long as they like. The best time to go to the club is on a Saturday morning between the hours of 5 am and 6 am. If you choose, you can have breakfast first Sunday morning, and then go to the club.
Bar 25
Bar 25 is another popular party place in Berlin, which is known as a techno club. It is very much for the adult scene with a main dance floor, beach shack style bars, cabaret tent, hotel with rooms to rent and a good restaurant.
The owners of the club live at the bar, so it does not end until you have had enough. The disadvantage to Bar 25 is that it closes its doors all winter. It then re-opens when the weather gets better, and the tourists start flooding in again.
Watergate
Watergate is not as well-known, but still puts on a great party. The interior design is sexy; there is a Funktion One sound system and a LED light system giving it an international style. The party has had live performances from the best artists of the underground house and techno music, as well as local stars such as Ellen Allien, Ewan Pearson and M.A.N.D.Y.
Cookies
Cookies started out as only opening weekly and often changed venues. Now it is busy with tourists who love techno and the club's local regulars. It may only open Saturdays, Thursday and Tuesdays, but it is still extremely busy. There are two dance floors and upstairs is a restaurant that serves great vegetarian food.
Weekend
The building of Weekend looks nothing from the outside, but inside it is very chic. There are panoramic scenes of Berlin and a bar on the rooftop. The music is not as underground, but still has a mix of techno and house, giving it a great party atmosphere.
Photo Credit here.