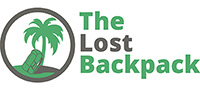 Here are Some Alternative Family Trips to Try this Summer
If you are tired of spending your family vacation waiting in queues, listening to your children whine about the queues, or doing the same boring activities, then this is the year to try something new. Do a bit of research and try something new that will revive your family vacation. Consider these alternatives.
Explore Cornwall
You can rent a cottage in Cornwall on the southwest coast of Britain. There are many small towns that you can explore with exciting fortifications, museums, beaches, gardens and other points of interest. You can partake in water sports like surfing, windsurfing, snorkeling, or learn to scuba dive. Several of the towns don't allow outside vehicles but you can walk between towns on the South West Coast Path, walk along the beach or catch a bus that travels from town to town. Vacationing in a small town will slow down the pace of your life and allow you to spend valuable time together as a family.
Stay in a Spanish Villa
Travel to Spain and stay in a Spanish villa for a really relaxing family treat. There are many companies to choose from that other villas for rent and some of them come with your own pool, staff, and full modern amenities. You can cook your own food in your kitchen or take advantage of catering services. You can spend your days on the beach, visiting amazing sites, golfing, exploring parks, or hiking in the great outdoors. The opportunities are endless and it is a great way to immerse yourselves in the culture of Spain.
Cycle in France
Cycling in France is a great way to spend your family vacation. You will end your vacation feeling fitter, tanned, and gain valuable experience working together as a unit. You can go on trips that require all different levels of fitness so that everyone in your family can ride comfortably. You can join an organized group that will help carry all of your stuff for you or you can organize the trip on your own – here are some tips. You can travel through routes that take you through the countryside, through small towns, along the coast, along railway tracks, and ride along busy streets or quiet ones. Each region of France has something different to offer so be sure to try the local food and wine and keep your eyes open for the amazing things that you will see. Here are some great destinations in France, which you can incorporate into your trip.
Volunteer Abroad
If you want to create memories that will last a lifetime and challenge your family to learn more about themselves then volunteer abroad as a family. There are all kinds of volunteering opportunities in different countries throughout the world. If your family loves animals than you can volunteer with elephants in Sri Lanka or Thailand, help with sea turtle conservation in Kenya, Grenada or Costa Rica and many other opportunities throughout the world. You can also help teach English to children in many different countries or join a church project to help build wells or other valuable infrastructures that will help people have better lives. There are
age requirements for the children so make sure your kids are old enough before you commit yourself to a project.