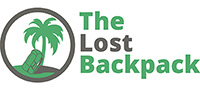 Indulging in affordable luxury in the Turks and Caicos
The Turks and Caicos aren't usually on the radar of backpackers, but those willing to spend just a bit more will find this island in the Caribbean to be one of the better places they've visited in their travels.
In this guide, we'll explore how you can indulge in affordable luxury in the Turks and Caicos without breaking the bank.
Forget guesthouses: stay in a villa
While this island chain does lack hostels and cheap guesthouses, it also gives you a unique opportunity to experience Turks and Caicos villas.
This may not seem possible due to their four figure price tags, but when you pool the resources of a travel crew, spots beyond the means of individuals are suddenly within reach.
Villas like Three Dolphins on the Beach have has many as 12 bedrooms, allowing it to accommodate as many as 24 guests at a time; travel to the Turks and Caicos in the off-season, and you can have rent it for as little as $1,446 per night.
Between 24 people, this works out to approximately $60 per night, a steal considering the luxury you'll be living in during your stay.
Lounging by a pool that has a sick view of the Caribbean will only be the start of your fun, as this property also boasts a hot tub and a BBQ grill outdoors, and a pool and air hockey table within.
With a smart TV, a DVD Blu-Ray player, and wireless internet covering the entire property, this place can easily satisfy your entertainment needs.
Experience T&C's culture and nature
Part of the backpacker experience involves getting under the skin of a destination, so one can better understand its culture and landscape.
Despite its small size, the Turks and Caicos has plenty to discover. Start by mixing with the locals at the Thursday Fish Fry.
A community gathering in Bight Park on the island of Providenciales, this once-a-week party combines fried and breaded snapper with drinks and junkanoo music. Combined together, it makes for an authentically Caribbean time which can be hard to find elsewhere on the island.
Over on Grand Turk, get an insight into the past history of the Turks and Caicos by paying a visit to the Turks & Caicos National Museum.
While small in stature, it makes up for this by telling the story of the indigeous Lucayan people (who resided here before the Europeans arrived), and how this place was shaped by the slave trade.
Be sure to also check a display which houses remnants from the Molasses Reef Wreck, a Spanish ship which was the oldest shipwreck to ever be found in the Americas, as well as an exhibit containing implements from salt mines on Salt Cay, which was the world's largest in the past.
As interesting as this island's culture and past can be, its nature is its greatest asset. Immerse yourself in its most beautiful landscapes by grabbing a kayak and paddling around Chalk Sound.
A shallow baby blue lagoon studded with picturesque rocky islets, it is remarkably easy to spend an entire afternoon puttering around here at a leisurely pace – make sure you apply copious amounts of sunscreen on your exposed skin before setting out.
Finally, there are no shortage of beaches through the Turks and Caicos which are legitimately world-class. While Grace and Long Bay are must-sees (the latter is known for its watersports scene, with many kitesurfers basing themselves here), there are others which aren't nearly as busy.
Malcolm Bay Beach is the best one in this category, as a rough dirt road separates the masses from its ruggedly beautiful shore, which is known for its high-quality snorkeling.
Want to have a paradise beach all to yourself? Drive out to Taylor Bay Beach, located southwest of the international airport along the south coast of Providenciales.
Situated well off the beaten path, there is little to indicate Taylor Bay's existence, except for a rough path leading past some tennis courts.
Once you arrive, you'll be stunned how a place this gorgeous hasn't yet been bought up by some massive hotel chain. Aside from some villas, there is little else here to spoil the vibe.
Eating on a shoestring in the Turks and Caicos
Getting your grub on for cheap is easier than you think in the Turks and Caicos. For starters, you'll have your own kitchen in the villa you'll be renting, so a quick trip to the grocery store at the start of your trip will provide you with all the food you'll need to eat well during your time here.
However, you'll want to eat out at some point; if you find yourself in Grace Bay, grab some donairs at Turks Kebab. Takeaway can also be done from this joint, so it is easy to quickly grab some food and head right back to the beach in time for sunset.
Other great budget choices on Providenciales include Caicos Bakery (breakfast and treats), The Patty Place (Jamaican and ice cream), and Pizza Pizza (guess what they specialize in?), while those on Grand Turk will find Barbie's Bar & Restaurant to be a good spot for local food and cold brews.